This article shows you how to connect your Veo Cam 2 to a Wi-fi hotspot to Live-stream your games, upload your videos to the Veo platform, and update your Veo Cam 2 software version.
Make sure that your Veo Cam 2 and the Veo Camera app run on the latest software available. Visit this article Software updates to check the latest software version.
To connect to a Wi-fi network, follow the next steps:
1. On the camera preview, click on the three dots in the upper right corner of the screen.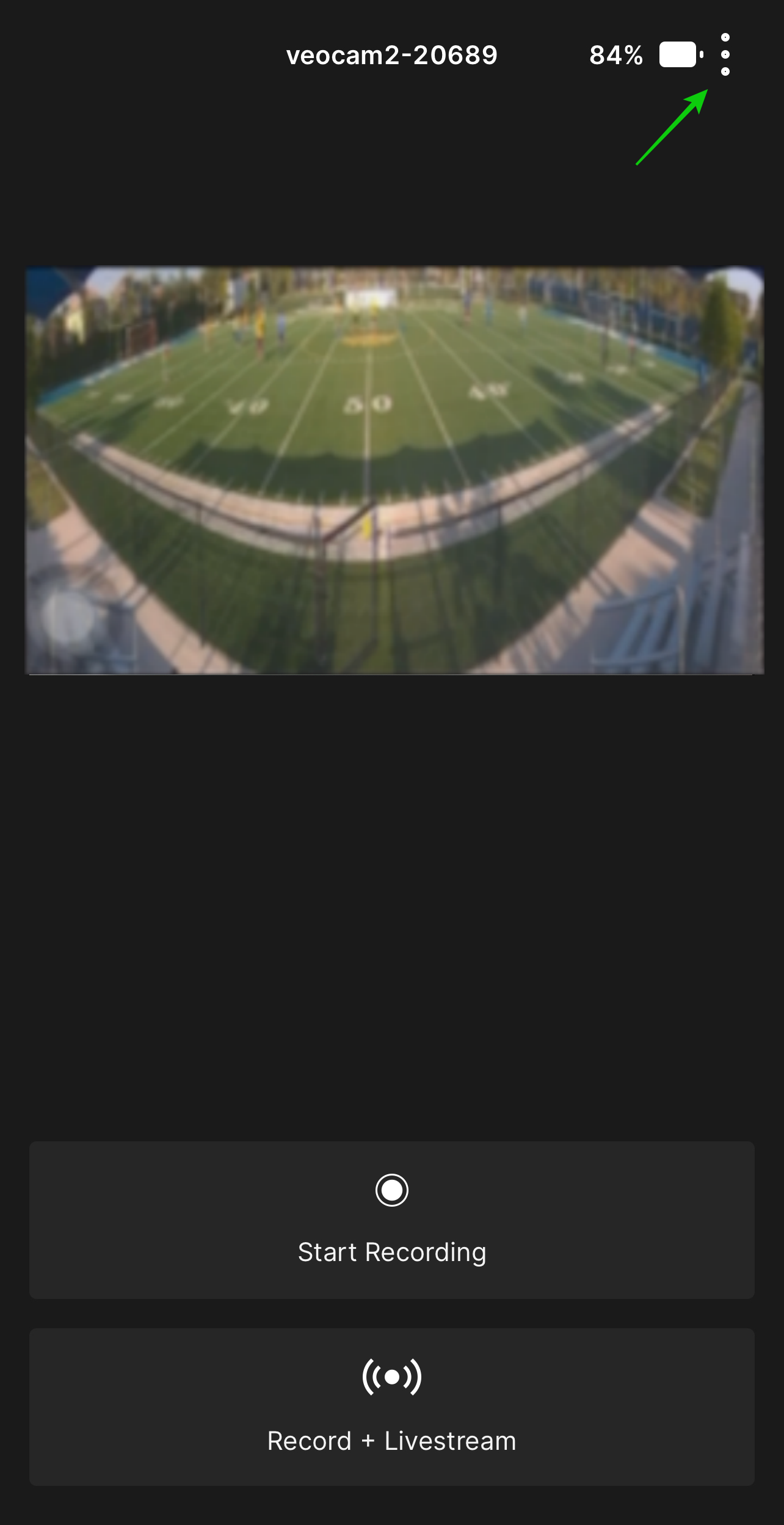 2. Go to Camera settings
3. Scroll down and go to Internet service
4. Tap on the option Network wi-fi (on iOS) and Network connection (on Android)
5. You will have the option to add new network; click the + sign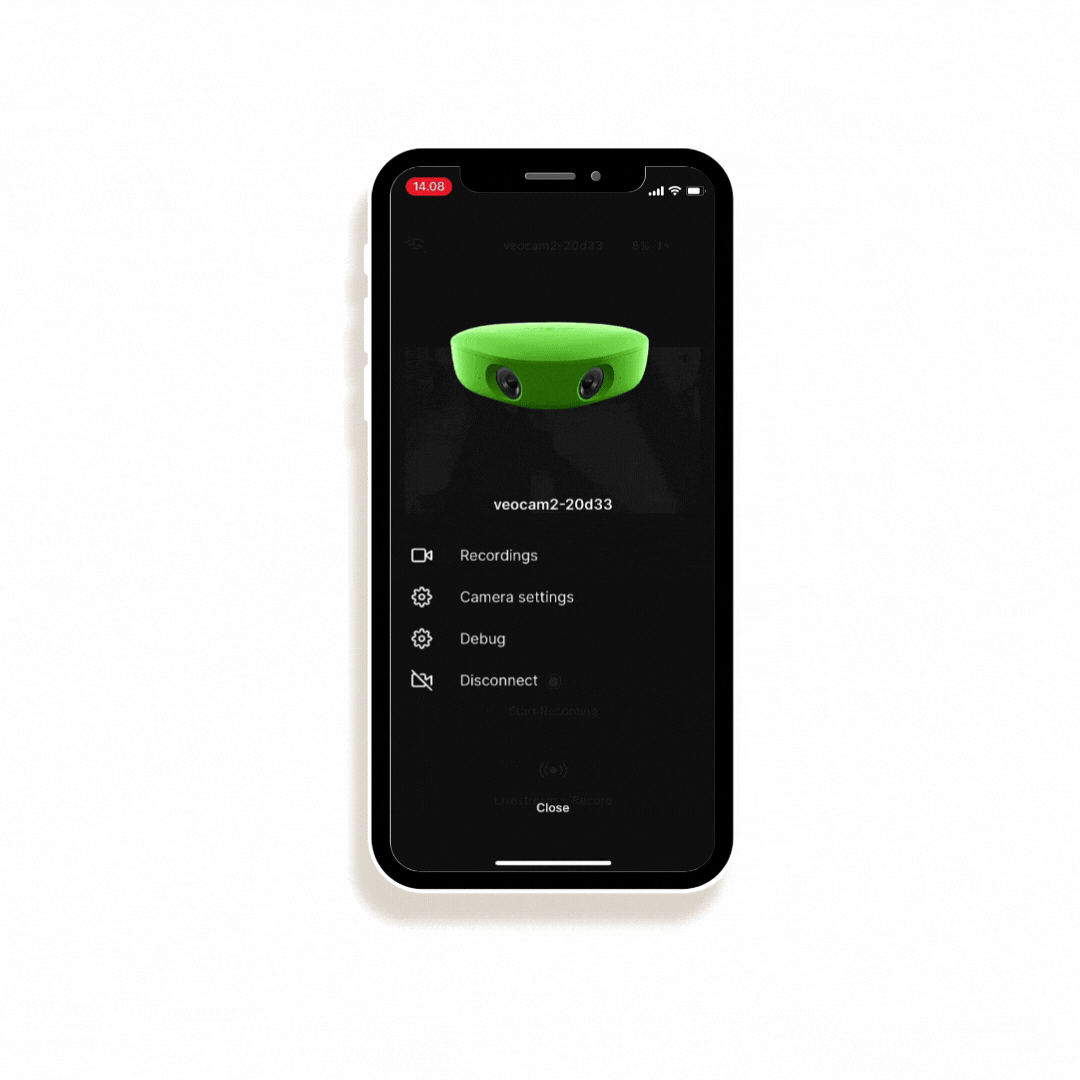 6. Now you will see a list of nearby networks
7. Select your preferred wi-fi network and enter the wi-fi password
8. When the connection is successful, you will see a checkmark next to the wi-fi name under My networks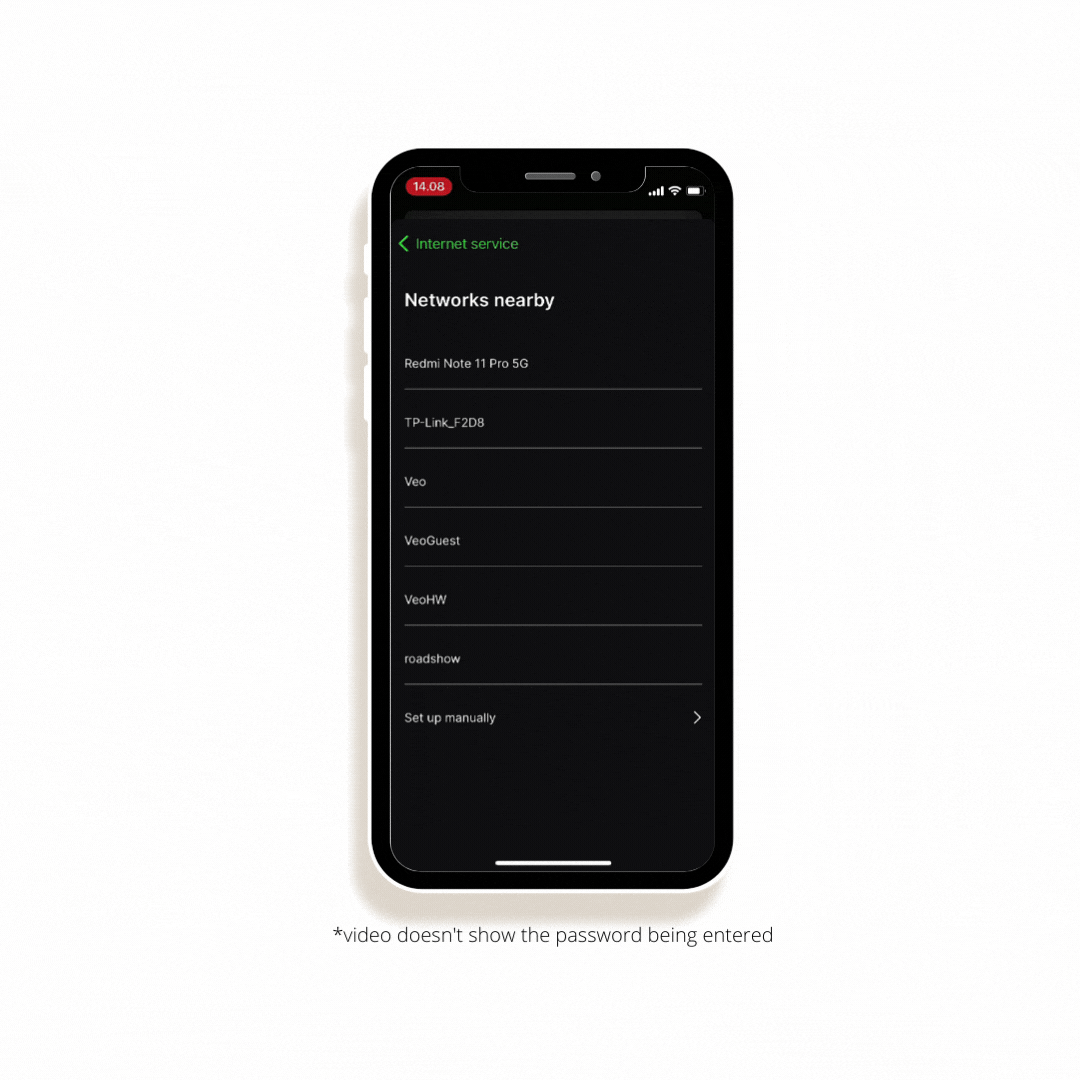 If the wi-fi network doesn't appear on the "Networks nearby" list, simply click on set up manually. Add the wifi name and the password.
Once connected to the wi-fi, you will see this icon on the top left corner of the camera preview: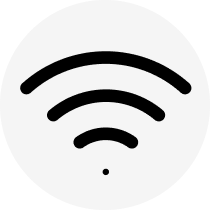 You can now Live stream your games and upload your videos to the Veo platform via wi-fi.