How to connect to a Veo Cam 2 using the iOS Veo Camera app.
This article shows you how to easily connect to your Veo Cam 2 using your iOS device.
For this, you will need your Veo Cam 2 and your smartphone.
Let's get right into it!
---
Connecting to the Veo Cam 2 is very easy, but first, remember to download the app. You can do it here. Once you have the Veo Camera app installed on your device, make sure to log in with the email and password linked to your Veo account.
Note: Connection to the Veo Cam 2 is done through the Veo Camera app and you don't need a password to connect to it.
To connect to your Veo Cam 2, follow the next steps:
On your Veo Cam:
1. Press the power button for 1 second to turn the camera on.
2. Wait for the first status light to be solid, and the camera is ready to connect.
On your phone:
1. Open the Veo Camera app and go to the "settings" page to log in with your Veo login (same you use on the Veo account).
2. Go to "cameras" and click on the + icon in the top right corner.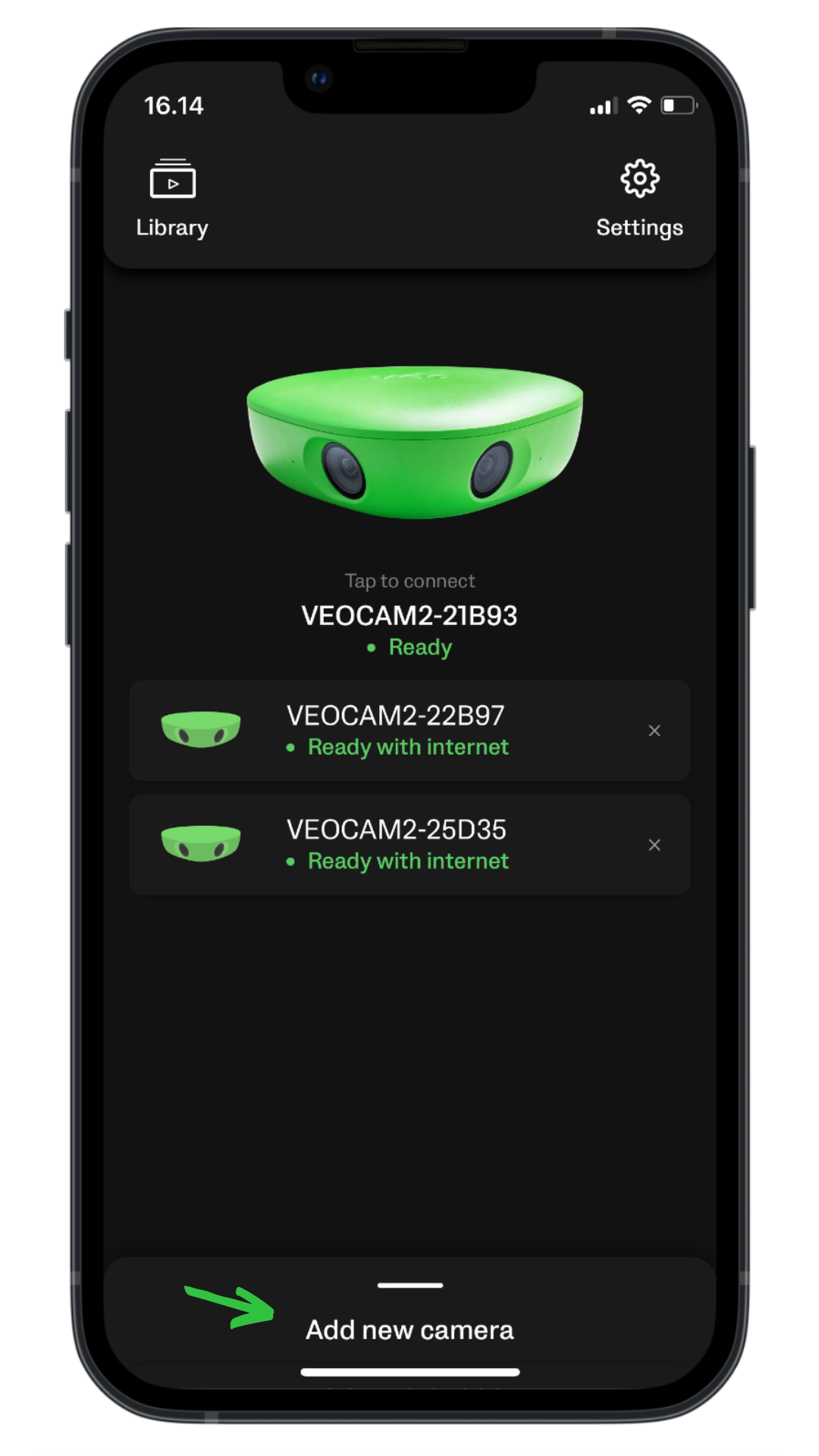 3. Select the camera you wish to connect to.
4. You will see a screen with battery information and registration status.
5. Click connect. You will now see a screen that will show you the estimated time you have to record, this is based on the battery level.
Access the "Recordings list" and the "Camera settings" by tapping the three dots at the top right corner.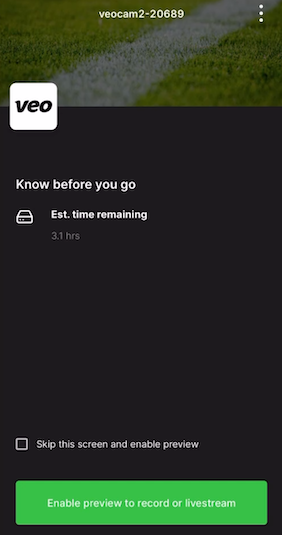 6. Click the "Enable preview to record and live stream" button.
7. When prompted with this message, click on Join. This will allow the connection between the Veo Camera app and the Veo Cam 2 preview.
8. You are now connected to your Veo Cam 2, you have the option now to Live stream + record, or simply record your match.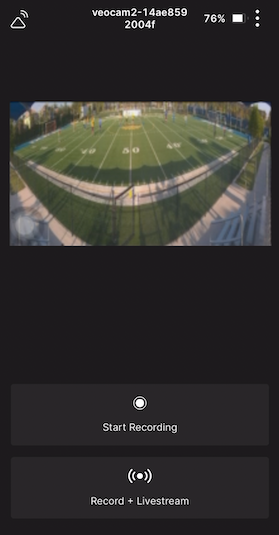 The Veo Cam 2 will be saved on the Veo Camera app. To connect again, simply select it from the list.