This article will guide you through uploading your videos from the Veo Cam 2 to the Veo platform.
---
Once you finish recording your games, they will be stored in your Veo Cam 2.
The next step is to upload the videos to the Veo platform and get them processed to add all the features Veo offers.
The camera will automatically start uploading your recordings as soon as it is connected to the internet. For this, you don't need to connect to your camera through the app.
1. Connect the camera to the internet via wi-fi:
Check this article to learn How to connect your Veo Cam 2 to a Wi-fi network, once the connection is established, your stored videos will automatically start uploading to the Veo platform.
If your Veo Cam 2 has a SIM card inside, try removing it to upload connected to a Wi-Fi network. This should help avoid issues when uploading.
Or,
2. Connect the camera to the internet via ethernet cable:
If you have an ethernet cable and a dongle, you can use this method to upload your recordings. When the camera is connected to the internet with an ethernet cable and the dongle, the green and orange lights in the dongle port should light up or blink.
Note: the ethernet cable and the Ethernet to USB-C adapter are not included in the package.
---
See the upload percentage ( progress) in the Veo Camera app
If you want to check the progress of your upload, you can follow the next steps:
Connect to your Veo Cam 2 with the Veo Camera app.
Tap on the menu (three dots) in the top right corner.
Tap "Recordings".
Select the "Uploading" tab and follow the percentage( progress) as the recordings are being uploaded. You will also see "Ready for upload" recordings here.
If you are experiencing issues with a stuck upload, check this article for troubleshooting steps: Troubleshoot stuck uploads from Veo Cam 2
What you will see on your Veo Cam 2 while uploading:
When a Veo Cam 2 is uploading, the indicator lights will light up as follows: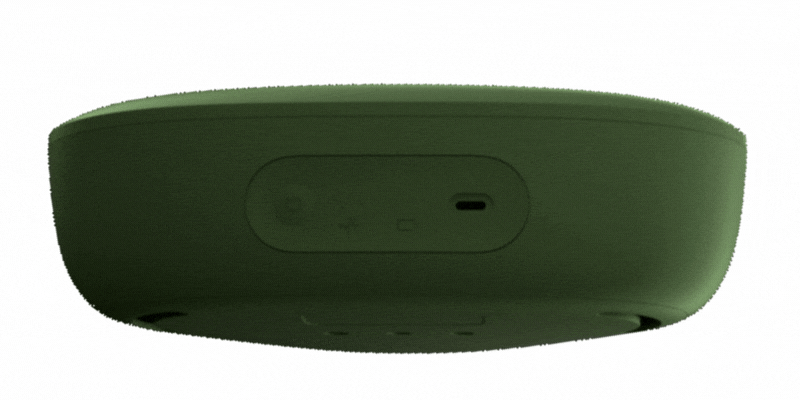 First and second lights will blink.
3-5 LEDs indicate the battery status.
Once uploaded, the video will appear on your Clubhouse's page.