We get it - watching live-action on a small screen is not that fun. That's why we've got some cool options for you to enjoy live matches on much bigger screens.
Cast the live match to a bigger screen:
For both iOS and Android devices, you will have the option to use Chromecast built-in.
On the match overview, look for this icon in the top right corner, and make sure your devices (phone and TV) are connected to the same Wi-Fi in order for the cast to work.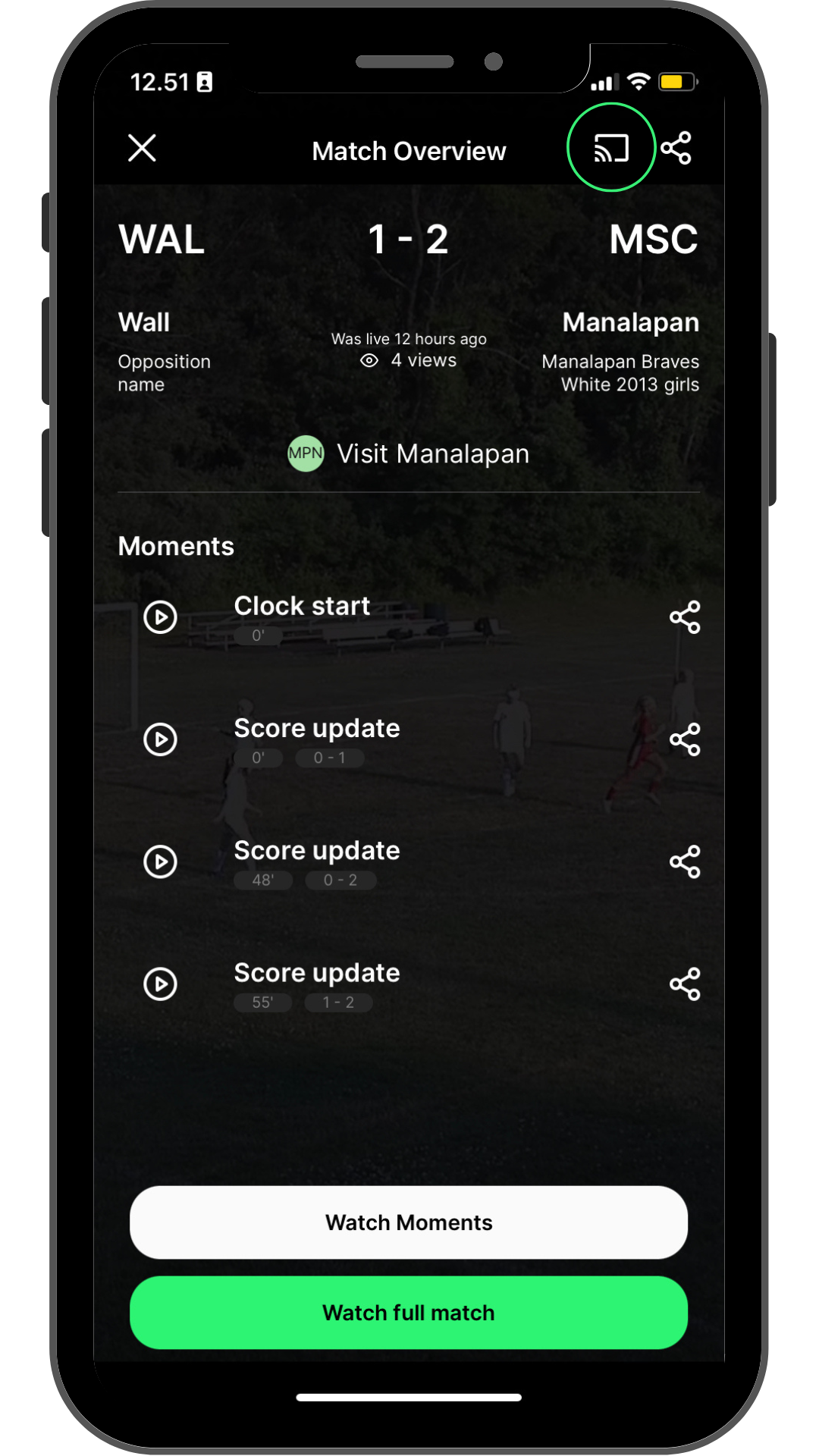 Now, depending on your device, you will get other options to cast live matches.
For iOS devices:
On the Live video player, you will also find the option to use AirPlay

You can use the Screen mirroring option on your device Control Center

For Android devices:
Screen cast: this option might look different depending on the Android device you have, search for the Screen cast option on the quick settings panel on your device. Check this link that explains, in some easy steps, how to screen cast from an Android device
Remember that your phone and TV need to be connected to the same wifi connection in order for the casting to work.
If you experience any issues, take a look at the article Issues casting the match to bigger screens on our Troubleshooting section.
---
Open the live match link on the Web Player:
When you open a live match on the Live app, you can find the option to share the match on the Match overview page.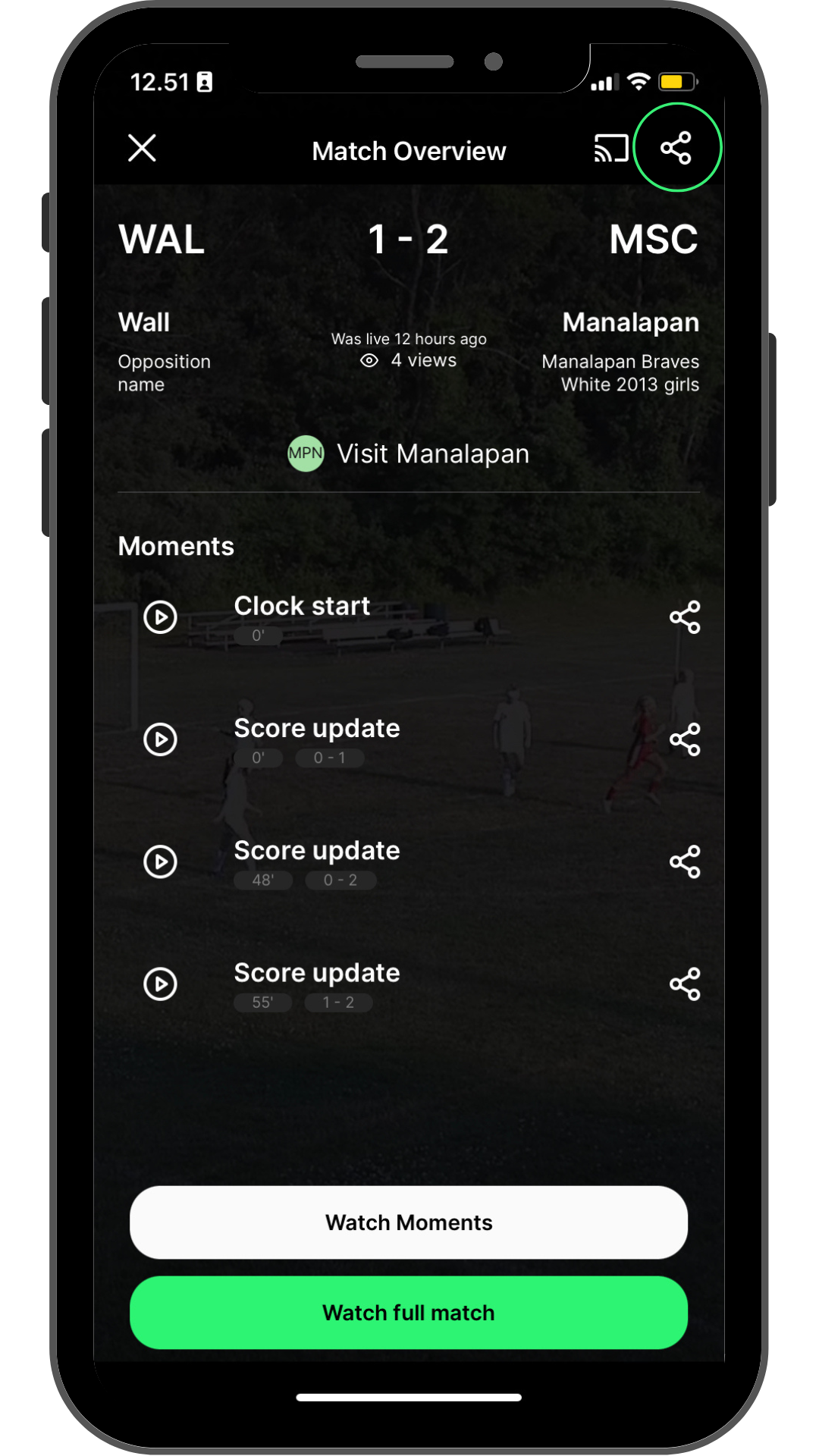 You can copy/share this link and use it to open the match on your computer using any internet browser.
On the Web Player, you will also see Moments -if they have been added.
When opening a Live match link on the Web Player, you will be asked to Log in, if you don't have an account yet, you will be asked to Sign up for Veo Live.