How to watch a Veo Live stream
This article shows you how you can easily watch a Live stream through the new Veo Live app.
---
When a club live-streams using a Veo Cam 2, you as a follower will receive a notification that will take you straight to the action in the Live App.
Come and discover new teams. Discover new athletes. Build your live sports community through the Veo Live app
Here's how:
Every time one of the Clubs you are following starts a Live stream, you will get a notification on the Live app.

When opening the notification, you will be directed to the match preview screen where you can see a few more additional details as well as being able to watch the match on full screen or cast it to enjoy in bigger screens.

When a live stream has ended, it will be available on your Recent Matches list after 5 minutes. Notice that at the moment, only 20 previously streamed matches from clubs you follow will be available.
If you can't find a match that was previously on the list, you could temporarily unfollow some clubs in order to get back previously available matches.
---
Watching matches through links
When you access a livestream, it is also possible to create links that will direct other users straight to that match, even if they are not following the club yet.
To share a link simply go to the live stream preview screen and look for this icon on the top right corner of the screen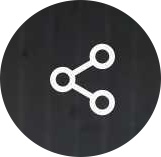 You will be able to create a shareable link and post or share this however you like.
When opening the link, already registered users will be taken straight to the match's preview screen.
For anyone that hasn't yet installed the app and registered, they will be instructed to do it first, right after that, they should also be directed straight to the match's preview screen.
You can now enjoy all the action even if you can't be there.
Never miss a moment with Veo's Live app!