In this article, you will learn how to connect to your camera through the iOS Veo Camera app to start recording and getting access to Veo's great features.
---
First off, you need to download the app.
To connect to your Veo Cam 1, follow the next steps:
1. Turn on your Veo Cam.
On your iOS device:
1. Open the Veo Camera app and log in with your Veo credentials.
2. If it's your very first time connecting to a camera, the app will show you cameras found nearby. If you have previously connected, saved cameras will automatically appear; to add a new camera, click Add new camera.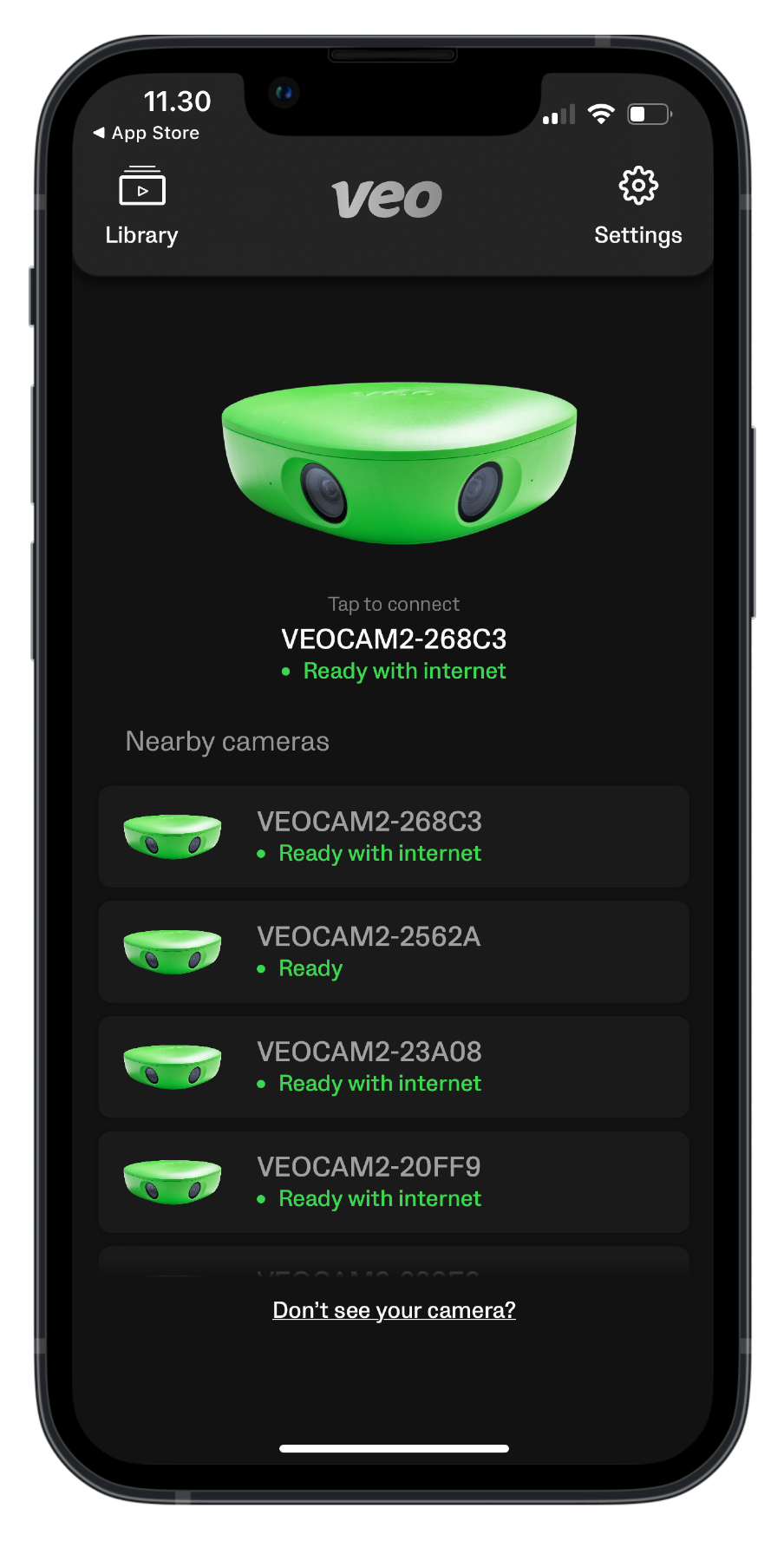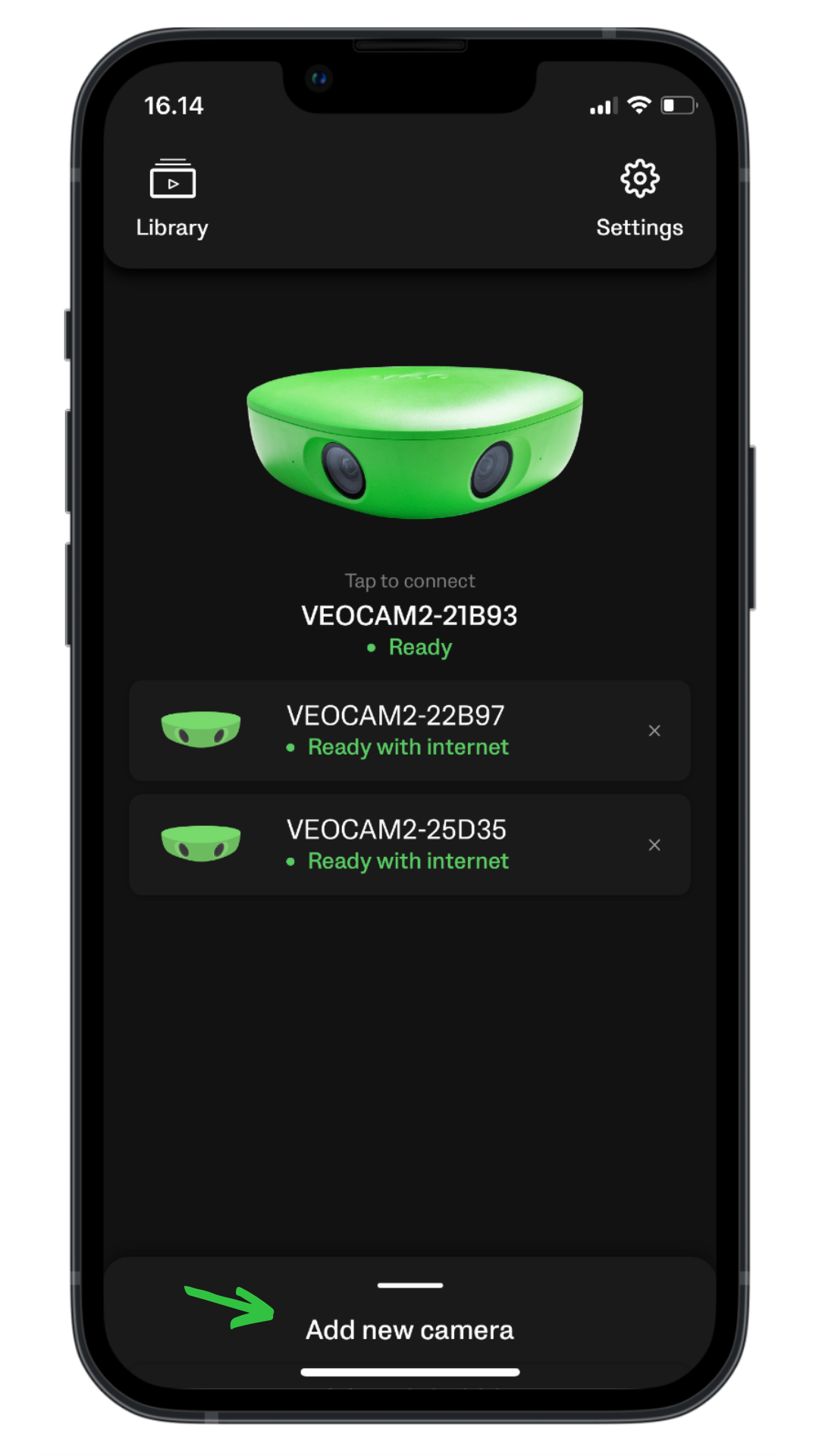 3. Select your Veo Cam 1 and type the password. You'll find the password at the bottom of the Veo Cam 1.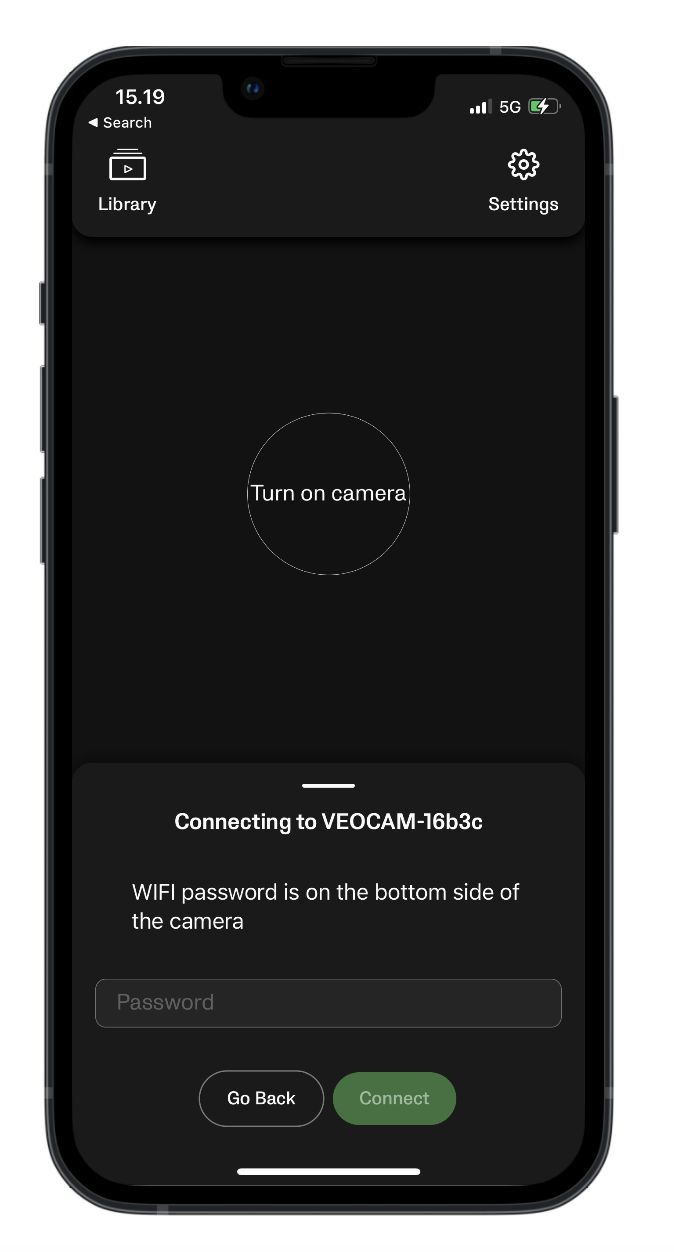 4. Allow your mobile to join the camera's Wi-Fi network, which allows the connection between your mobile and the camera.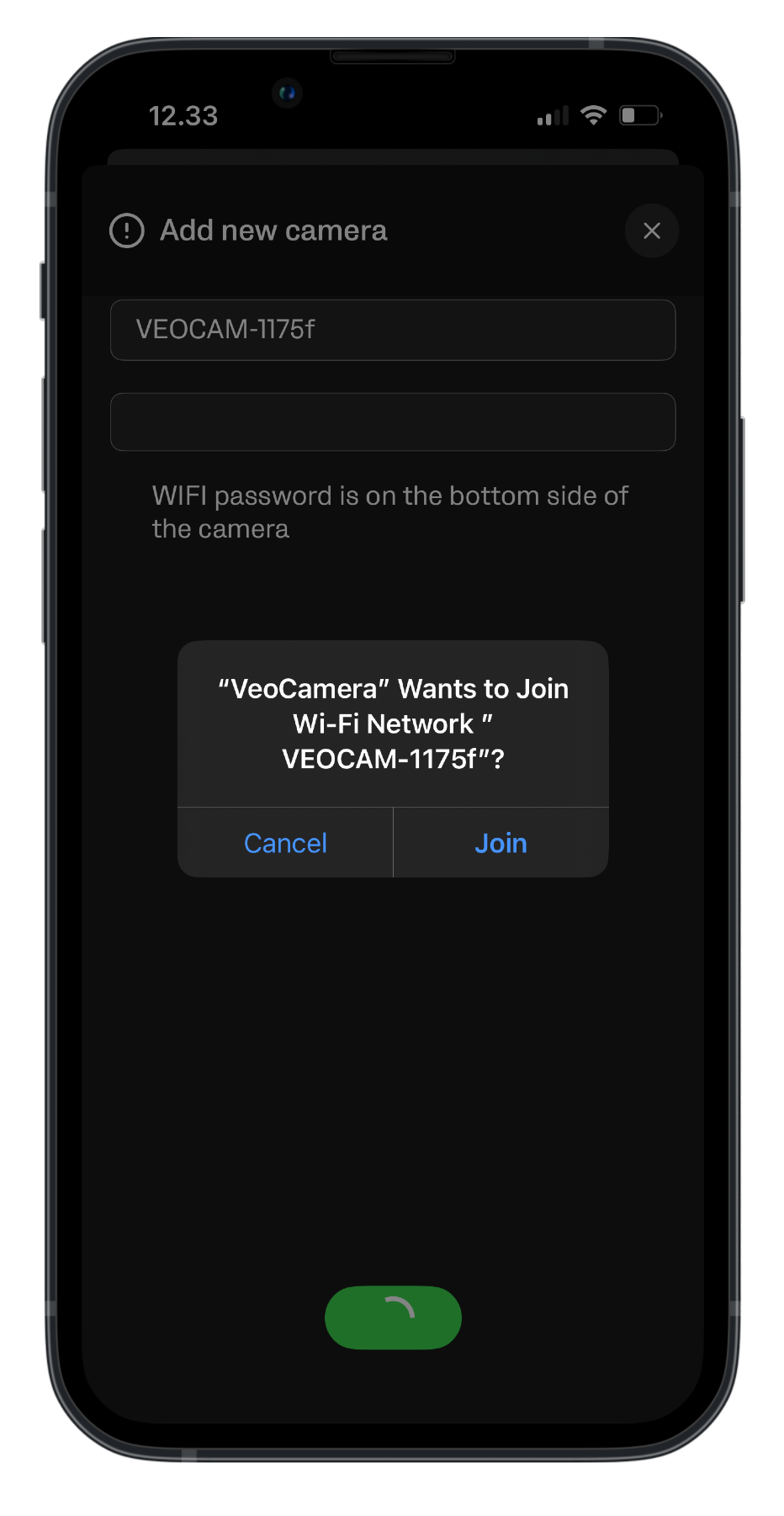 You're now connected to your Veo Cam 1 and can start recording all your matches.
---
Connecting manually to your Veo Cam
If the Veo Cam does not appear in the list, you can connect to it manually, following the next steps:
1. Make sure the camera is turned on and the indicator light is showing a solid green light.
2. Click on Don't see your camera? at the bottom.
3. Select Veo Cam 1.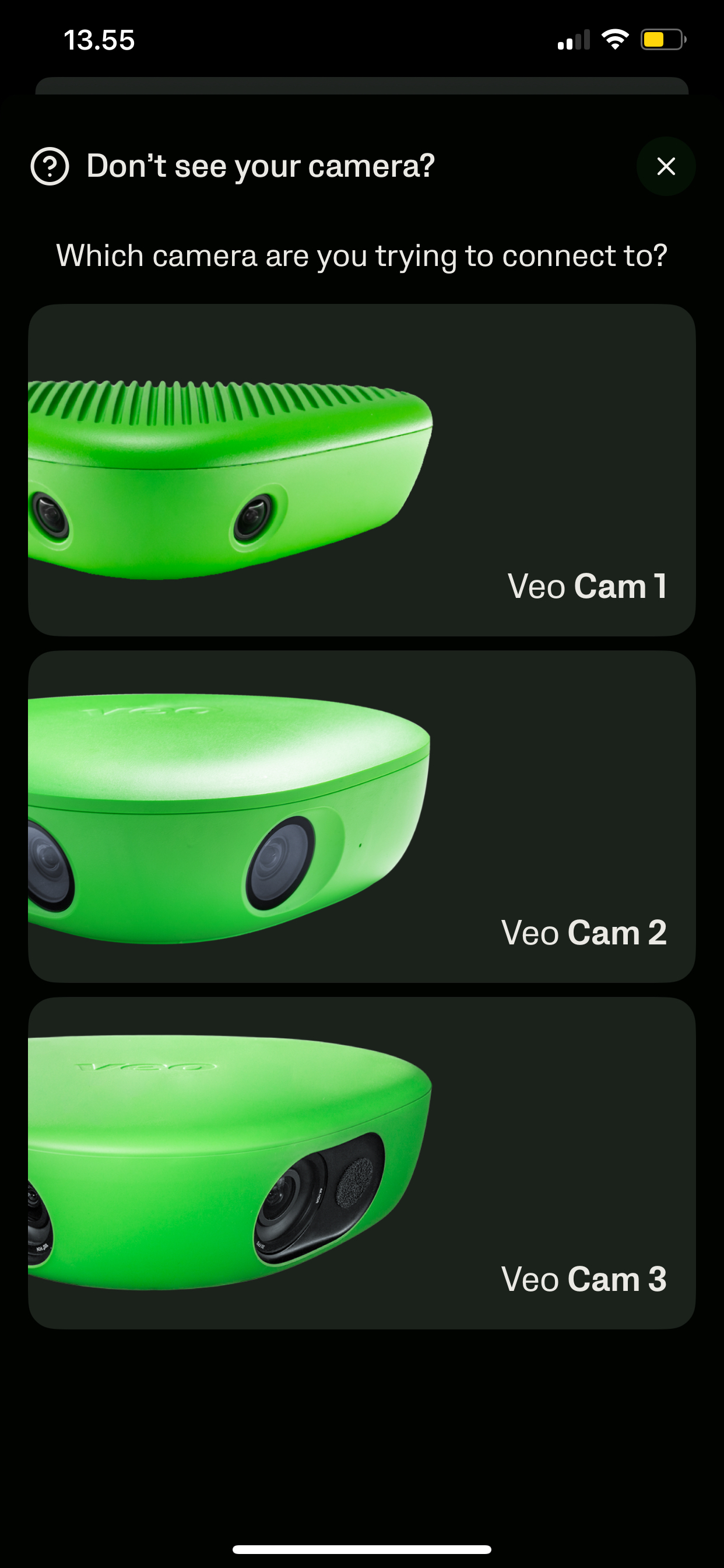 4. Enter the camera's Wi-fi name and password, you can find both on the bottom side of the camera.
You should be able to connect to your Veo Cam now.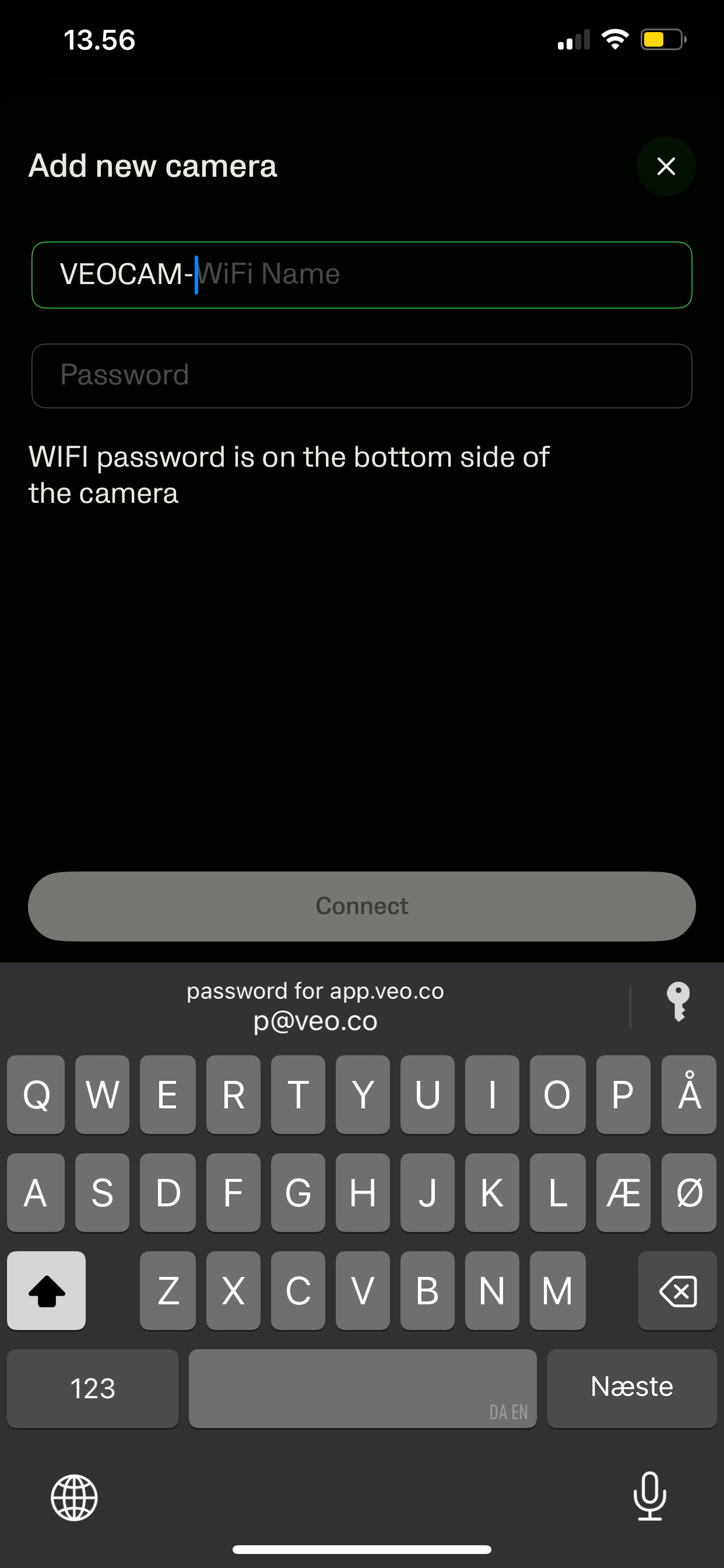 👉🏻 Please note that you will not be able to receive iMessages and FaceTime calls when connected to the camera since you will not have access to the internet. To use your phone normally, simply exit the app and your phone will automatically connect to the previous internet connection.
Whenever you reopen the app, the Veo Cam 1 will ask you to reconnect.