In this article, you'll learn about the Veo Camera app Library and how to access it from the iOS Veo Camera app.
---
The Library in the iOS Veo Camera app gives you an overview of recordings that are still stored in your Veo Cam and also of recently uploaded recordings to your Clubhouse.
Note
To access the uploaded recordings to your Clubhouse, you don't need to connect to your camera. Simply open the Veo Camera app on your mobile, make sure you are logged in with your Veo credentials and go to Library.
To access the Library and watch On camera videos:
1. Connect to your Veo Cam.
2. Once connected, tap on Library in the top left corner.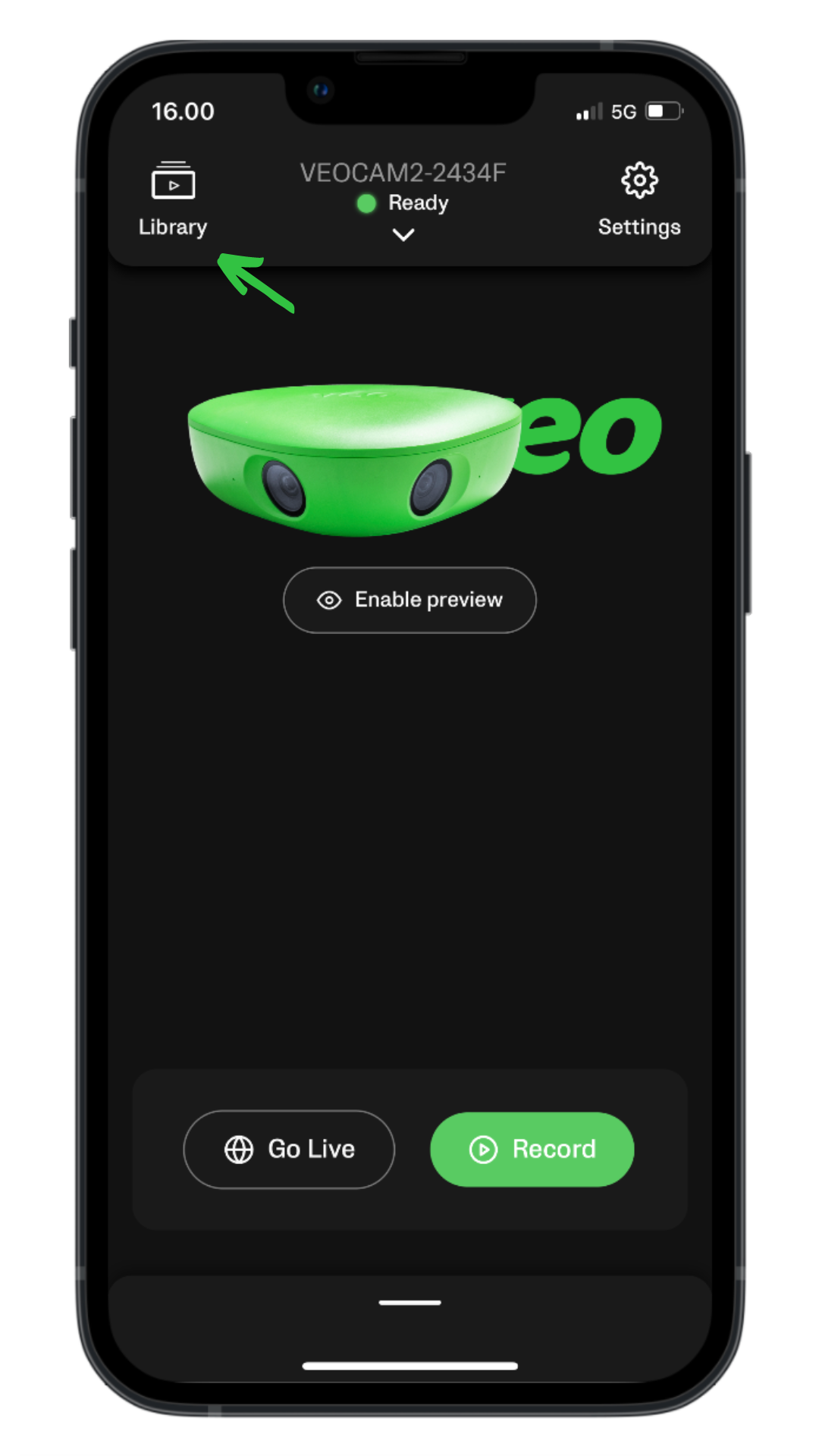 3. The Library will open, and you will see two sections: On Camera and Uploaded Recordings.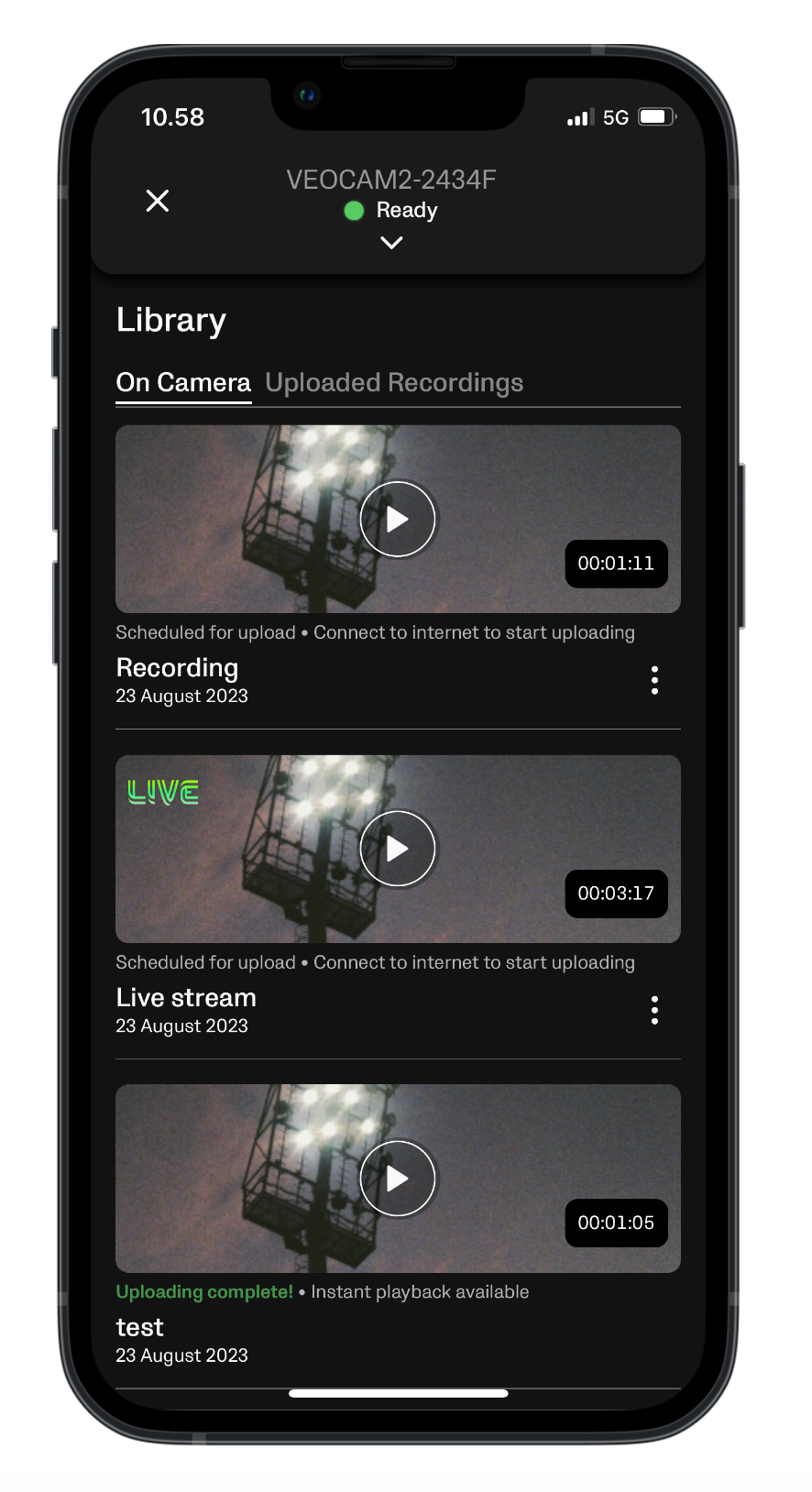 On Camera:
As the title says, these are recordings that are still on your camera. These could be ongoing recordings or recordings that are ready to be uploaded to your Veo Clubhouse.
You can find the following statuses for on camera recordings:
Stored • Set the recording to upload
Ready • Connect to internet to start uploading
Uploading …
Uploading complete!
Recording • Preparing Instant Playback
Recording • Instant Playback available
Uploaded • Instant Playback available
You can see the status of these recordings below the preview image.
Uploaded recordings:
These recordings are currently or have been uploaded to your Clubhouse. You can select your club by tapping the drop-down menu.
The section will show the 15 most recent recordings. To see more, tap Go to club.