This article shows you the very basics of the Veo Editor, the video player where you can watch, analyze, and enjoy your games.
---
To access the Veo Editor, you must log in to your account on app.veo.co.
From the list of videos assigned to your team, select the video you want to watch.
With our Veo Editor, it's all about the video!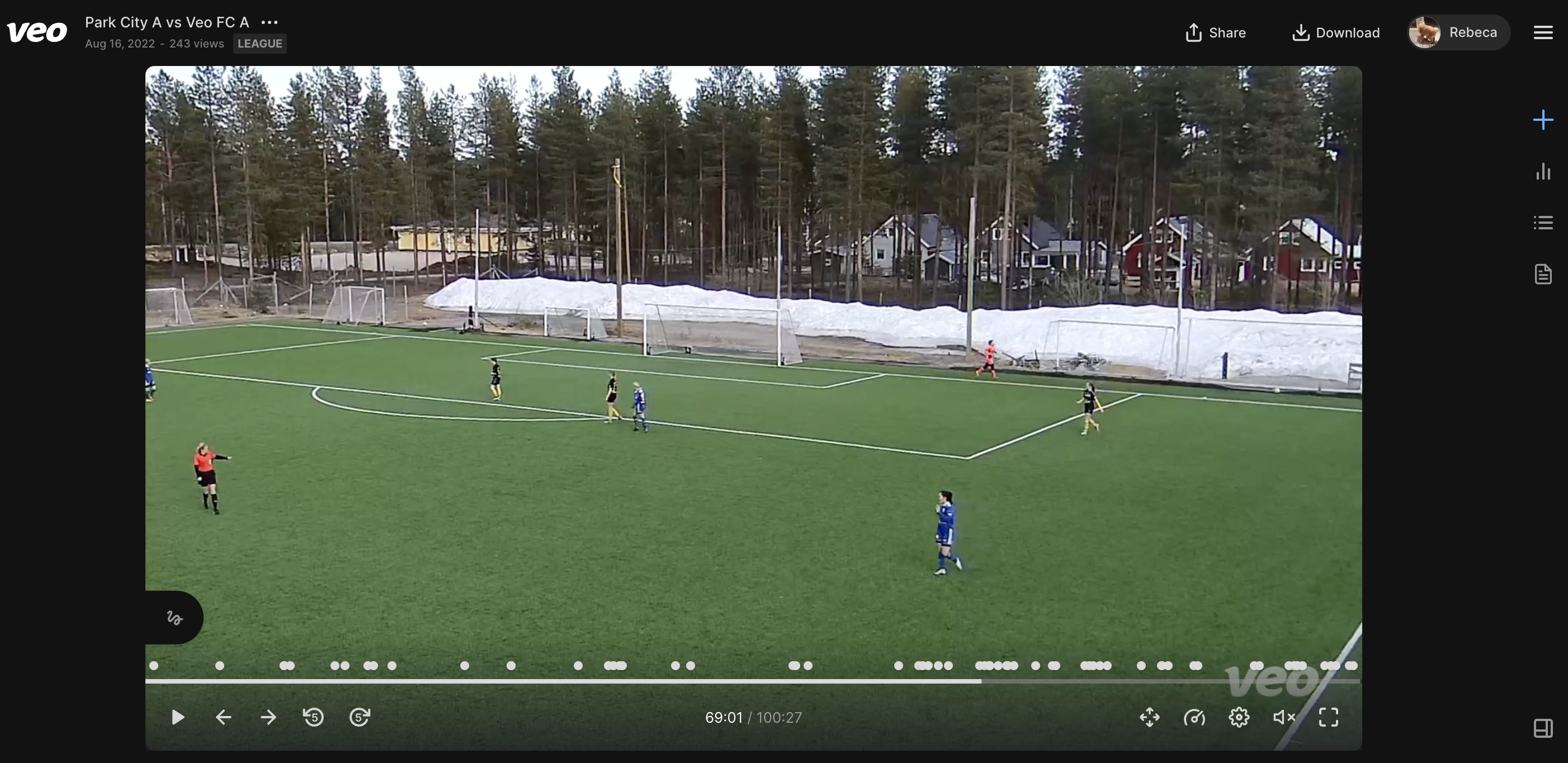 All features have been collapsed to the side to allow more space for the video, but no worries, all the features that you need are easily accessible.
Let's take a look.
---
New menu bar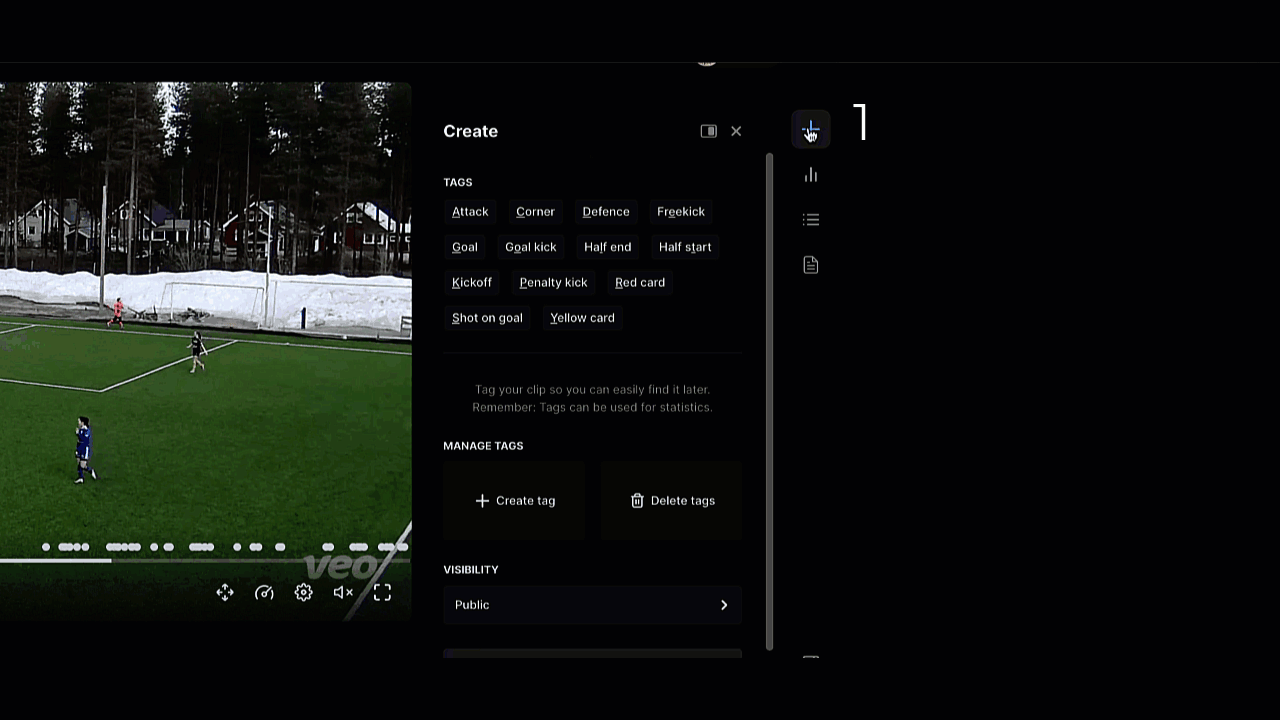 On the menu bar, you will find the following:
Create highlight: on this panel, you can create follow cam and directed highlights.
Veo Analytics - this requires a Veo Analytics add-on subscription.
Highlight list: automatic highlights and highlights created by you or your team will appear here.
Journal: a space for you to add summaries, coaching notes, and similar.
---
New and improved drawing tool
This is a must-have tool for coaches. For the best video review experience, we want you, the coach, to be able to demonstrate your points, reinforce learning and educate your players, and what better way than with drawings?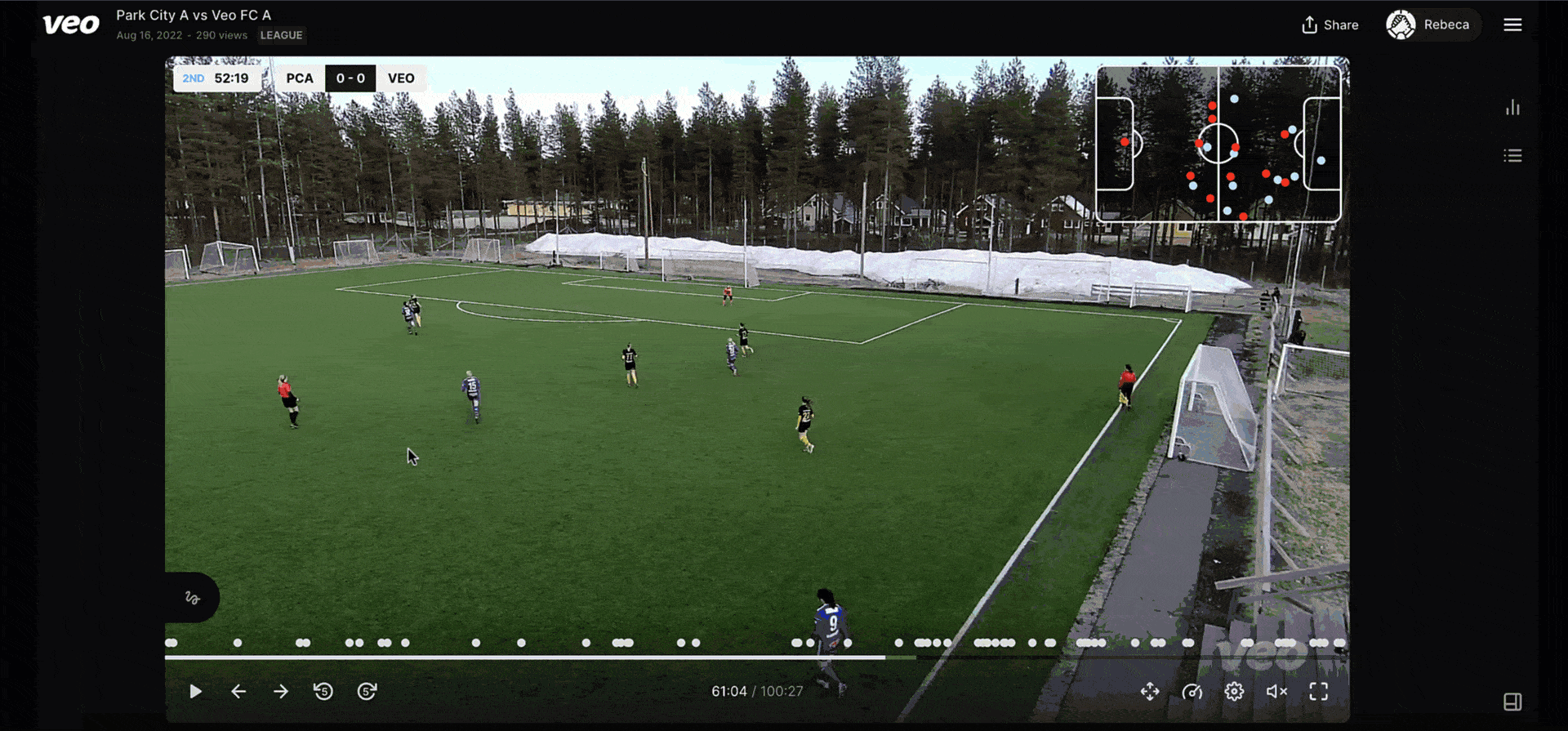 Experiment with different colors, shapes, and even free drawing!
Note: The drawing tool is only visible on tablet-size screens and up.
---
Veo's timeline
To open and use the timeline, look for the timeline icon in the bottom right corner.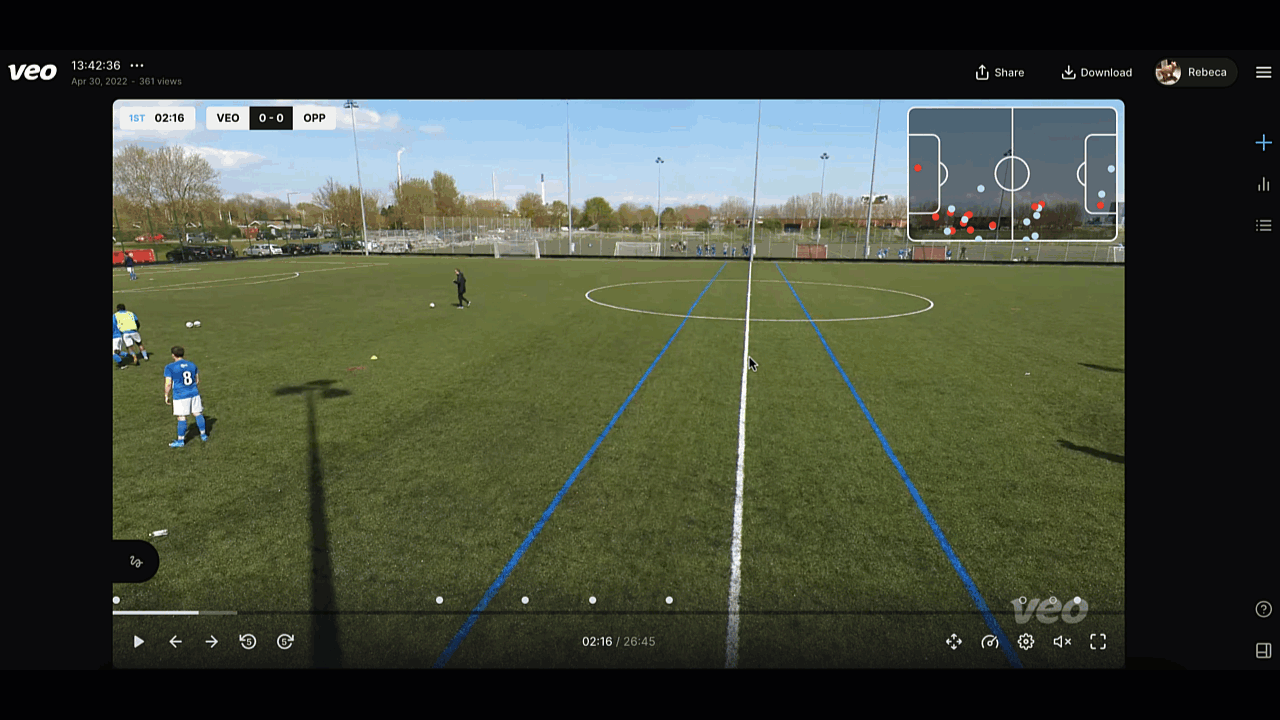 If you are a Veo Analytics user, you will also see the Match momentum graph inside the timeline.
To hide the timeline, simply click on the icon again.
---
Using Shortcuts on the Veo Editor
Did you know you can use different shortcuts on the Veo Editor to make your analysis experience even easier?
To find the full list of shortcuts, go to help and resources in the bottom right corner and select Keyboard shortcuts.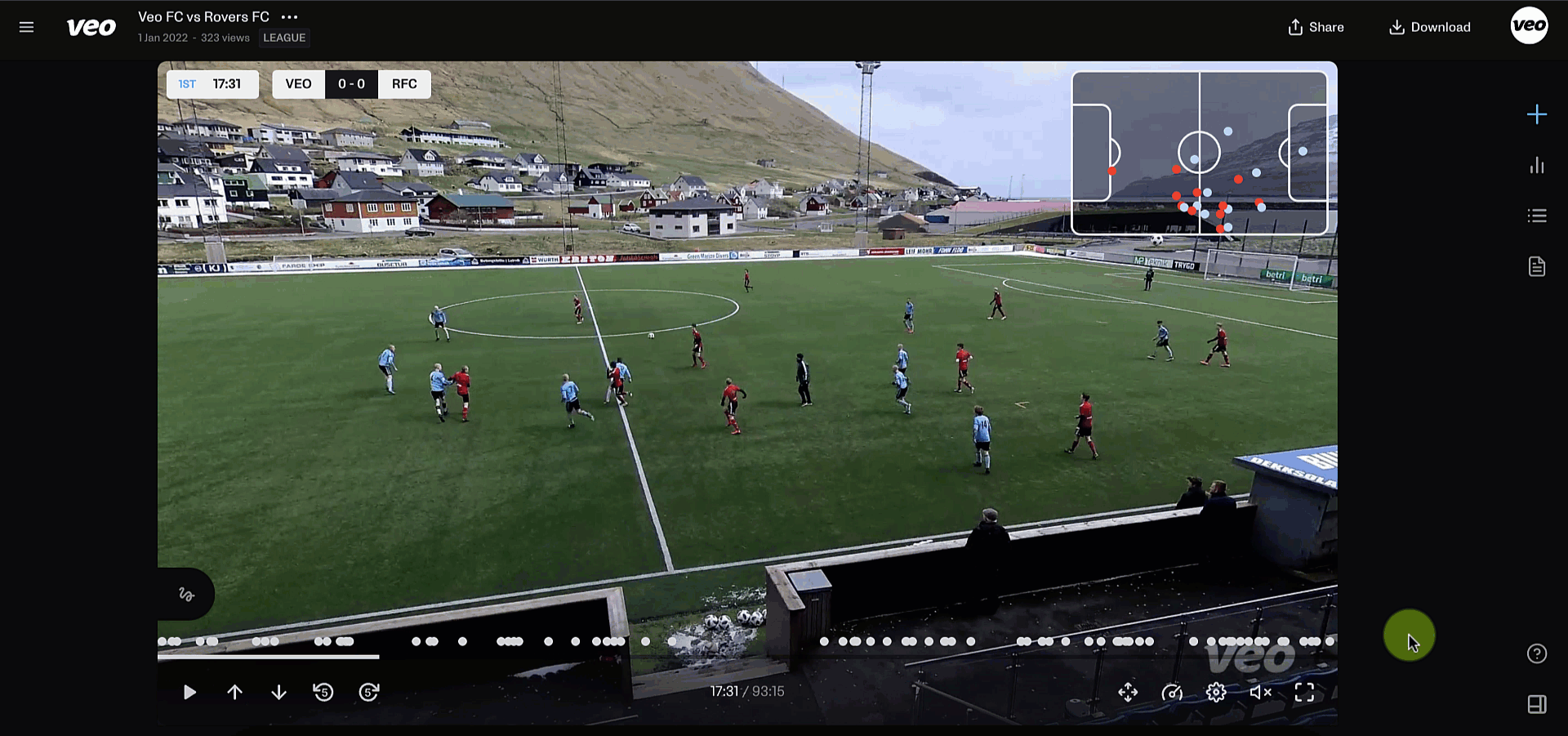 Note: shortcuts are not available in interactive mode.