This article shows you how to create Directed Highlights in the Veo Editor.
---
Prerequisites: To create Directed highlights, you need Editor rights within the team.
Directed highlights allow you to follow the action anywhere on the field; you could, for example, follow a specific player's movement from an angle of your choice. You can create as many Directed Highlights as you wish.
Directed highlights can be created in the mobile and desktop version of the Veo Editor. If you are using the desktop version to create the highlights, make sure to use Google Chrome as your internet browser, as the interactive mode is currently disabled for Safari.
To create Directed Highlights, follow the next steps:
1. Click on the + sign (create highlight) on the side menu bar.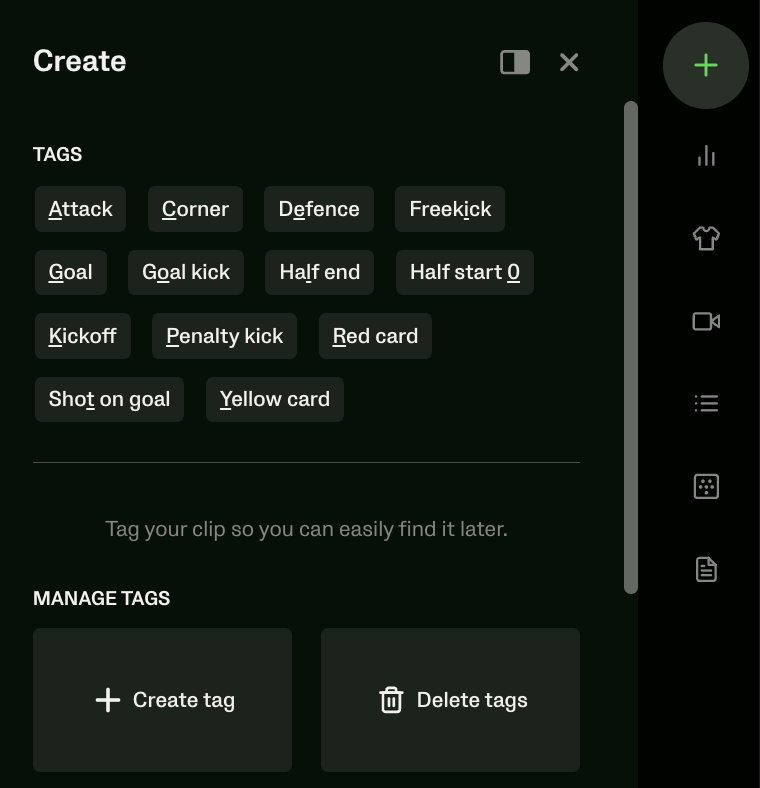 2. Select the tag you want to use for the highlight (or create your own), then select Interactive.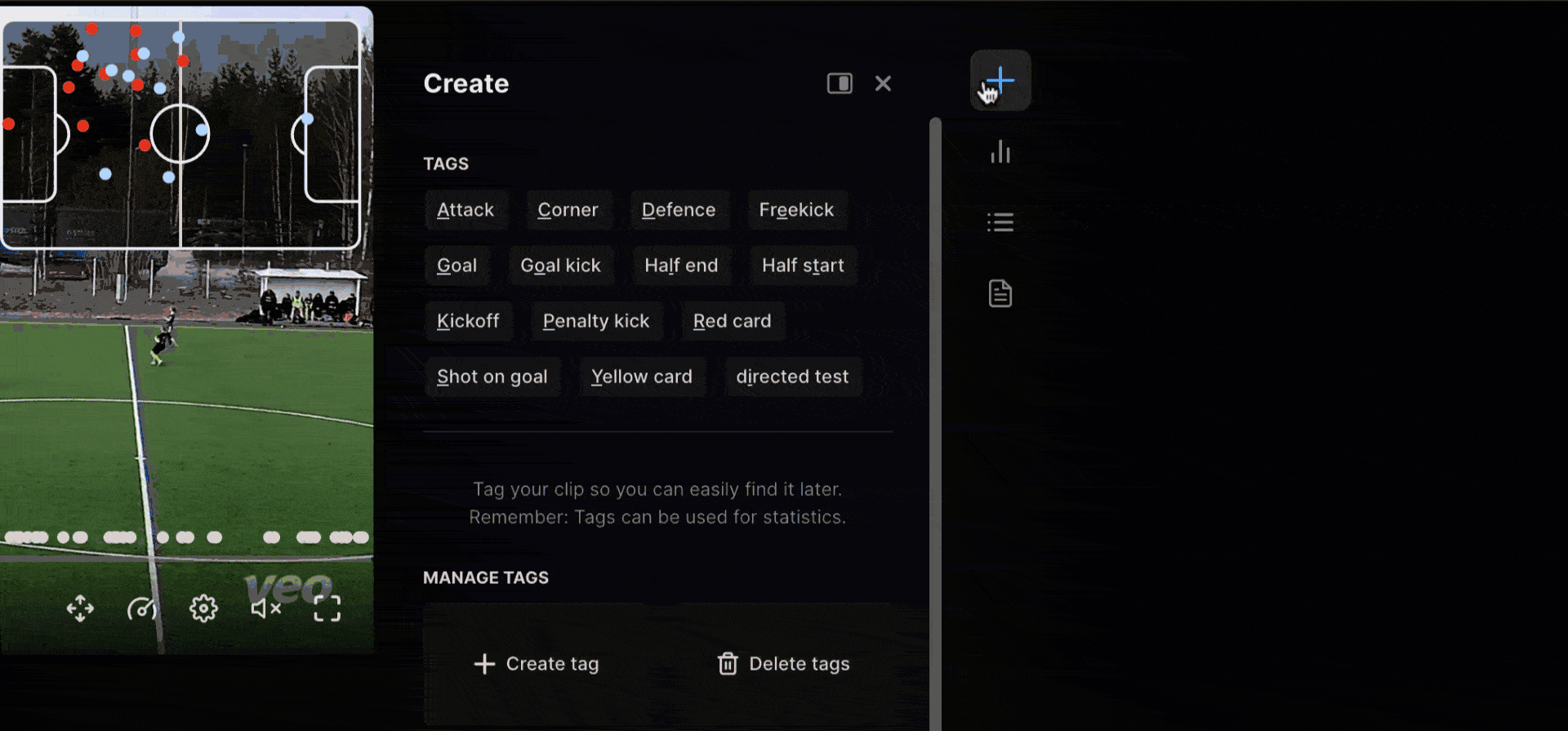 The highlight editor will open in interactive mode, and the highlight bar will appear below.
3. Find the player or action you would like to follow. Zoom in and out as you wish.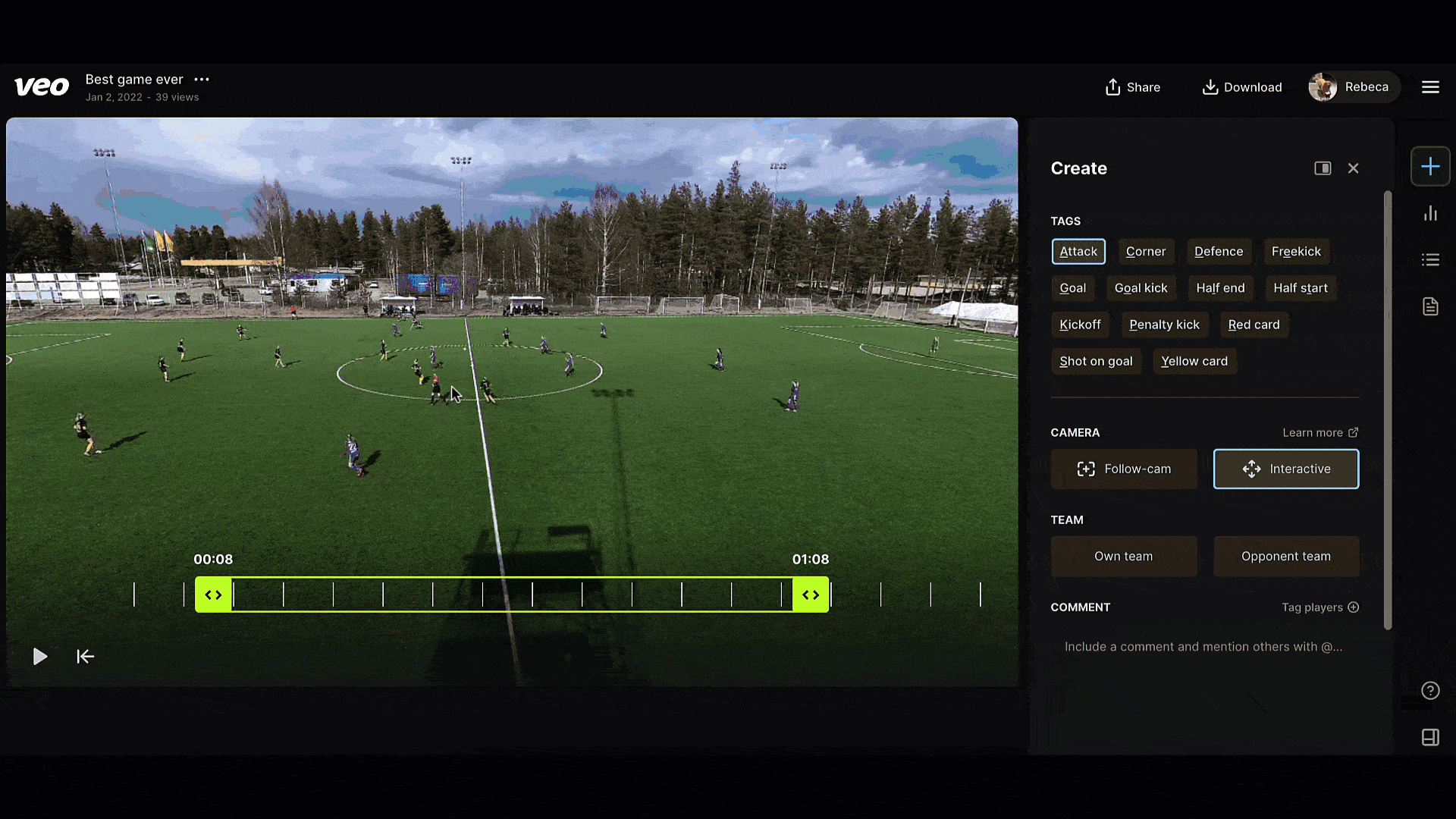 4. Play the video and start adding a keyframe; continue playing the video and adding keyframes as you follow the player and/or the action. Remember, you can change the zoom level between each keyframe.
Once happy with the number of keyframes, you can adjust the highlight's duration by dragging the side handle.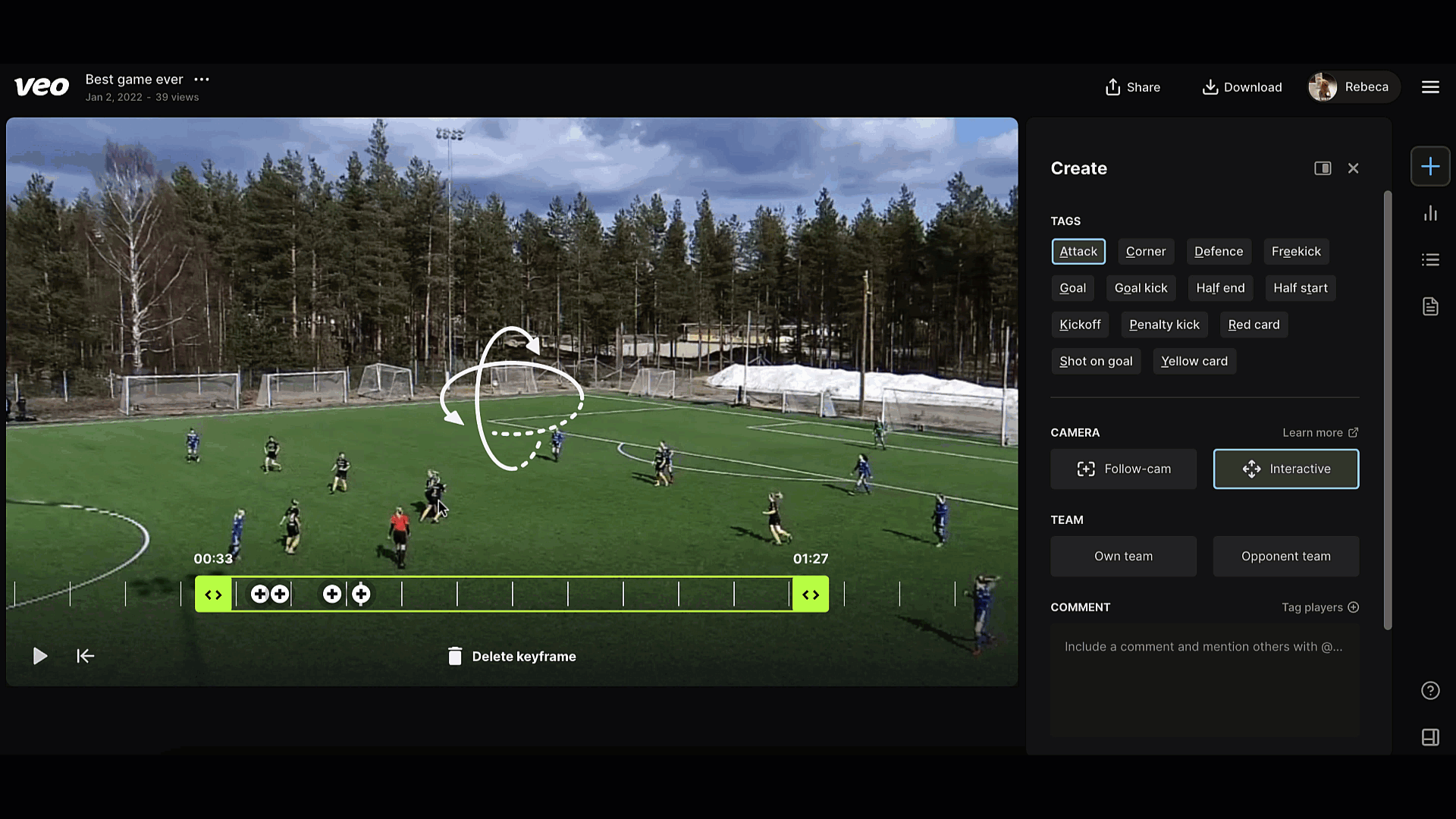 5. Before saving your Directed Highlight, select the team, tag players or leave a comment and choose the privacy of the highlight.
After saving the highlight, we recommend refreshing the page. The Directed Highlight will appear on the highlight list on the side menu bar.