This article shows you how to use the multidimensional timeline on the Veo platform.
---
Through the timeline, you can quickly get an overview of the course of a match – see how the match events unfold and keep track of your players' actions.
Zooming and panning on the timeline
The timeline appears on all recordings on Veo Editor. Choose a recording, and you will see the timeline just below the video player.
With the timeline, you can pan over the course of the match by clicking and dragging the mouse. You can also zoom in and out to see more of the timeline by scrolling up and down:
---
Scaling and hiding the timeline
With the timeline, you can scale the size of the timeline by dragging the mouse up and down. You can also hide the timeline by clicking the arrow down: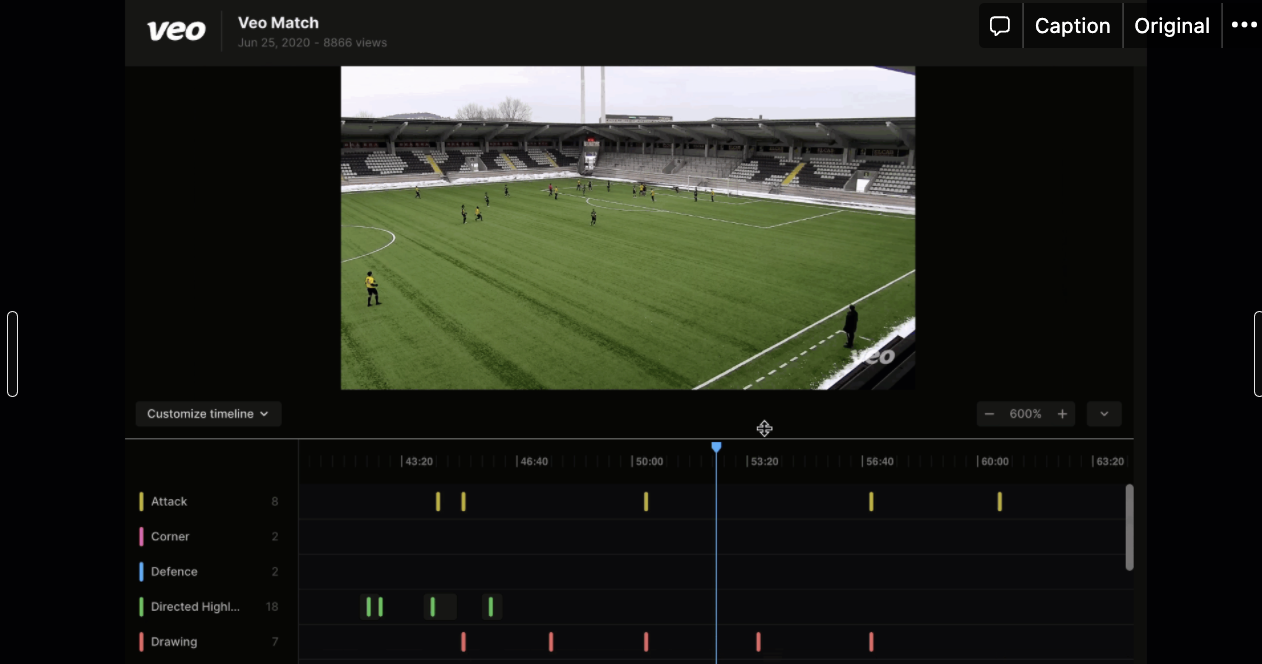 ---
Filtering highlight types on the timeline
You can filter your view by choosing a specific highlight type. Click on Customize timeline and select Tags. Now select a highlight type in the left column of the timeline, all highlights with the selected tag will now play: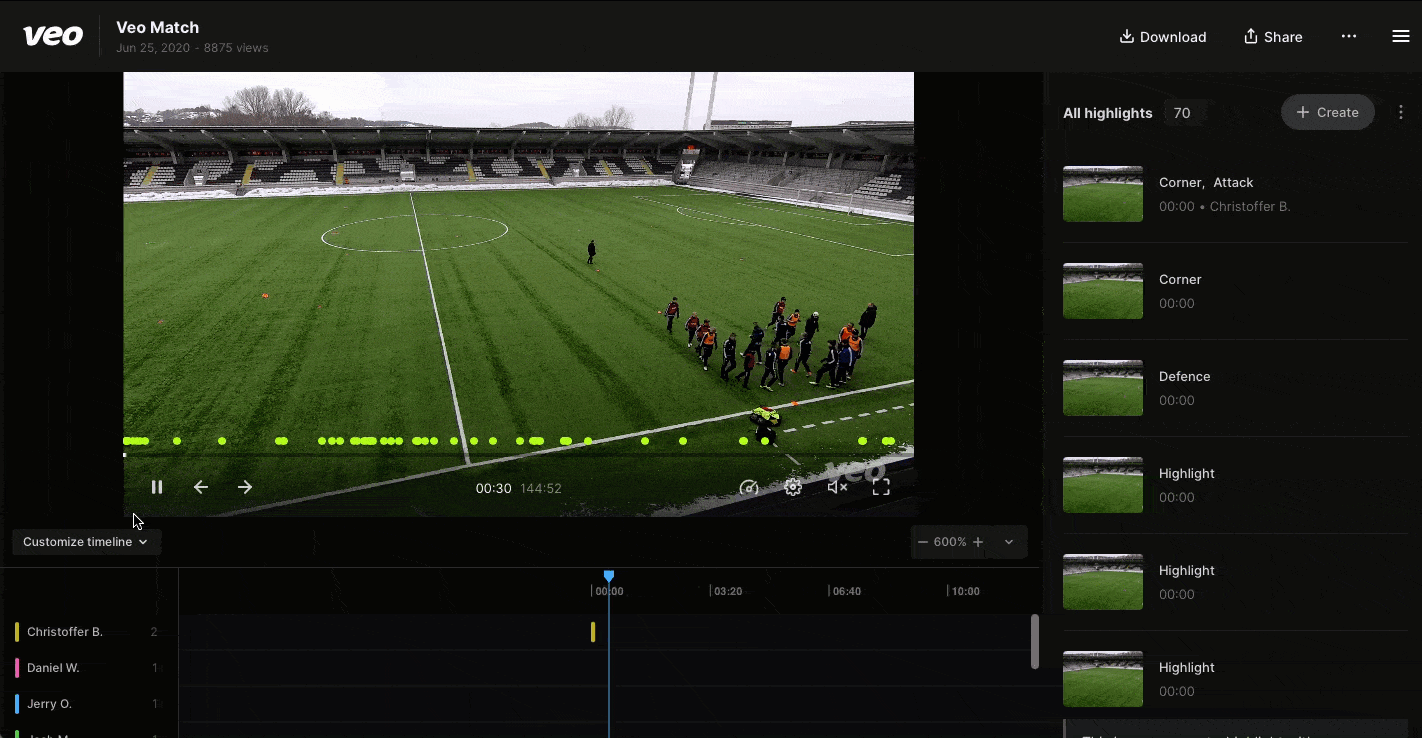 ---
Filtering player highlights on the timeline
Another helpful feature of the timeline is the ability to filter highlights by the player involved – a great tool in the analysis process for both coaches and players.
All you have to do is click on Customize timeline and select Players. Now select a player's name in the left column of the timeline. All the highlights that the player is tagged in will now play: