This article shows you how to create teams and invite members to your Club.
To create teams and invite members, you need Club admin rights.
---
You can start creating your teams even before you receive your Veo Cam. Once your Veo account has been activated you can start creating your club's teams.
In order to create your new team, follow the next steps:
1. Log in to your account at app.veo.co
2. Go to the Teams tab:
3. Create a team by clicking on Add new team:
4. Select the club the team belongs to, type your team's name, and choose a gender to create the team. If you are part of the team, you can also select it here: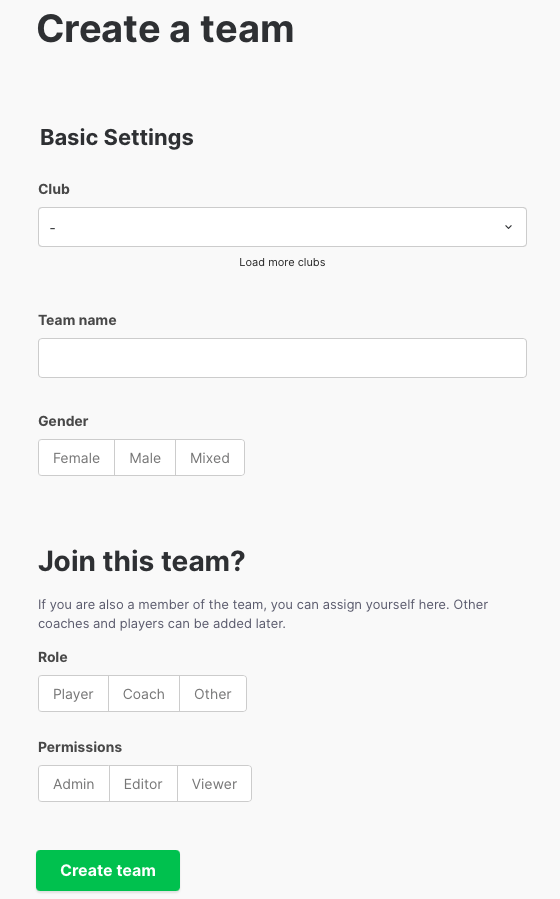 5. Lastly, click on Create team, and your new team will be available. Now you can start inviting members to your new team.
As easy as that, you have created your teams!