Speedrun lets you skip those moments when the ball takes a timeout and goes out of play. Read this article to learn more about it.
Powered by Veo AI, Speedrun allows viewers to avoid watching players run to collect the ball for throw-ins, corners, and goal kicks. It also skips breaks in play, like halftime.
So, if you don't really want to watch the players run to fetch the ball every time it goes out, this is a really nice time saver - it even skips the half-time break!
As a coach, skipping deadball moments automatically will save you a bunch of time, especially on the first quick run-through before diving into certain moments in more detail.
I'm in! How do I use it? - you might be wondering. Go to the command bar below the video, and you will see the Speedrun button there. It will even show you how much time you're saving.
Toggle on and off as you wish.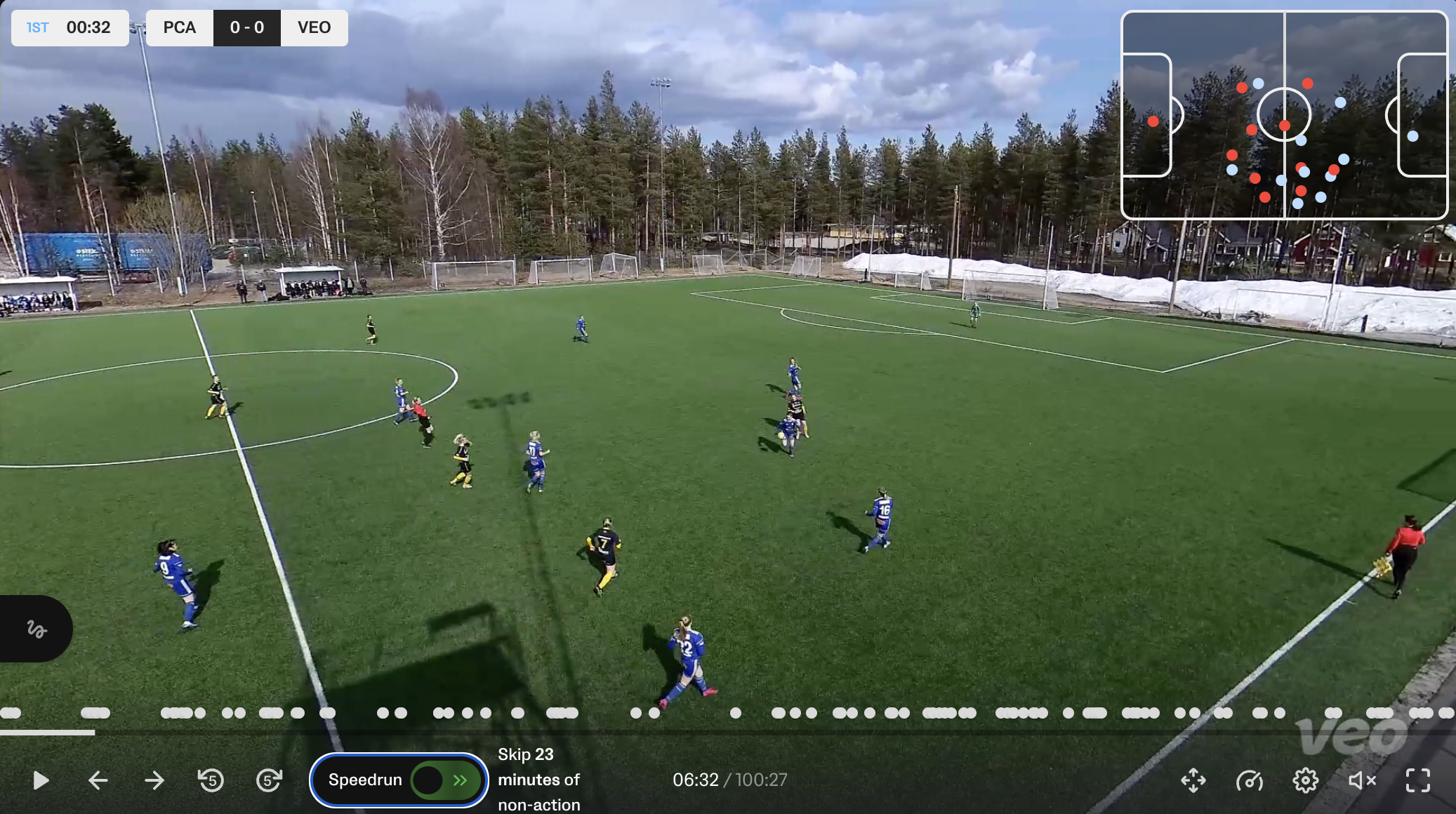 Good to know about Speedrun:
Available on all subscription plans.
Available to football only.
For analytics add-on customers, the 'time saved' tooltip is based on the match periods. For base subscription customers, it is based on the length of the recording.