This article shows you what Moments are and how you can share them with your followers in Veo Live.
---
All the events created through the Producer Panel in your Live match, are added to your Match's Moments reel.
Moments allow fans to watch the matches' best bits in a fast, familiar, and fun way while making them easily shareable.
You can share the entire Match Moments reel or decide to share individual Moments.
To share the entire reel:
When you share your Live match with your fans, they will see the option Watch Moments.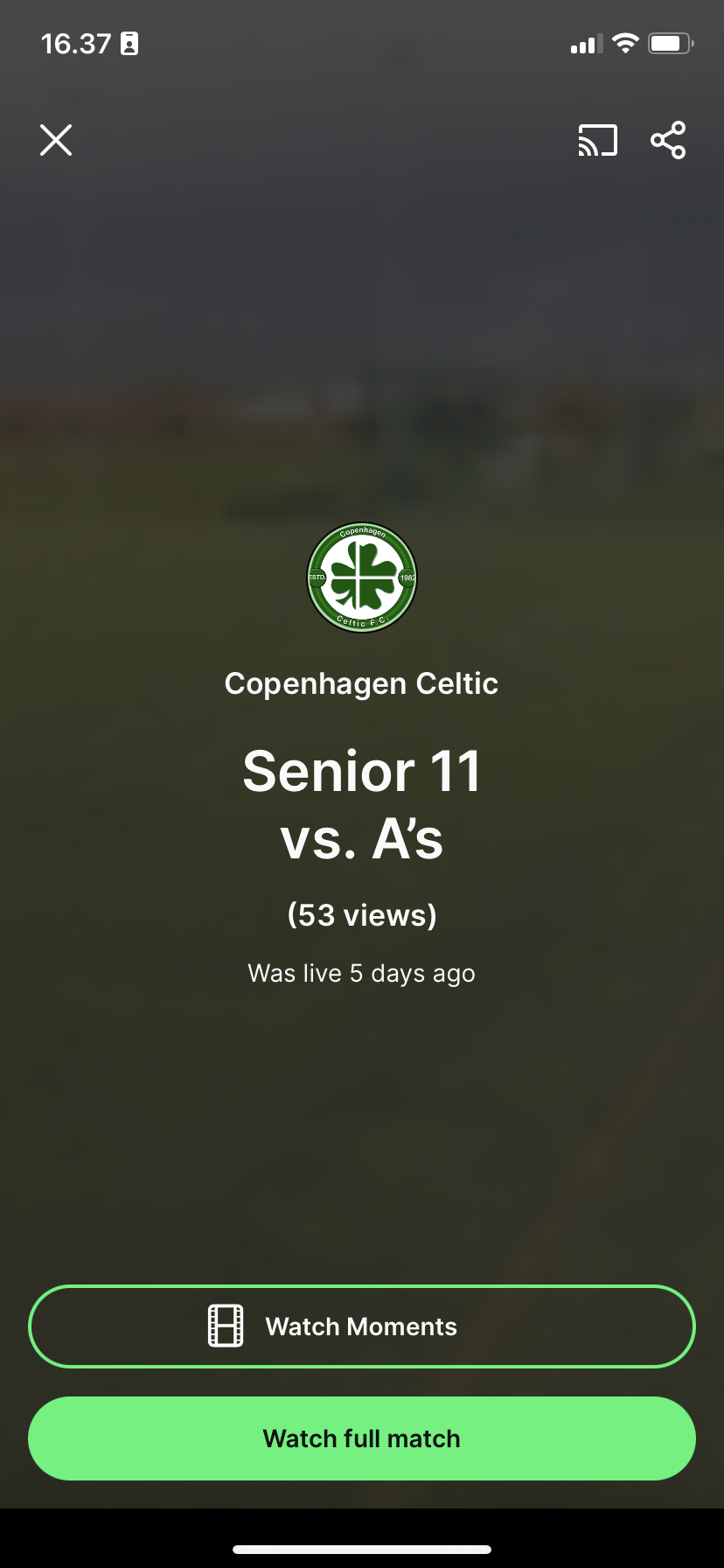 When they open this, all the events (clock, scores, moments) will be presented in a stories-like format. They can move back and forth by tapping left or right.
To share individual moments:
Open the Watch Moments option on the match and find the specific Moment you want to share.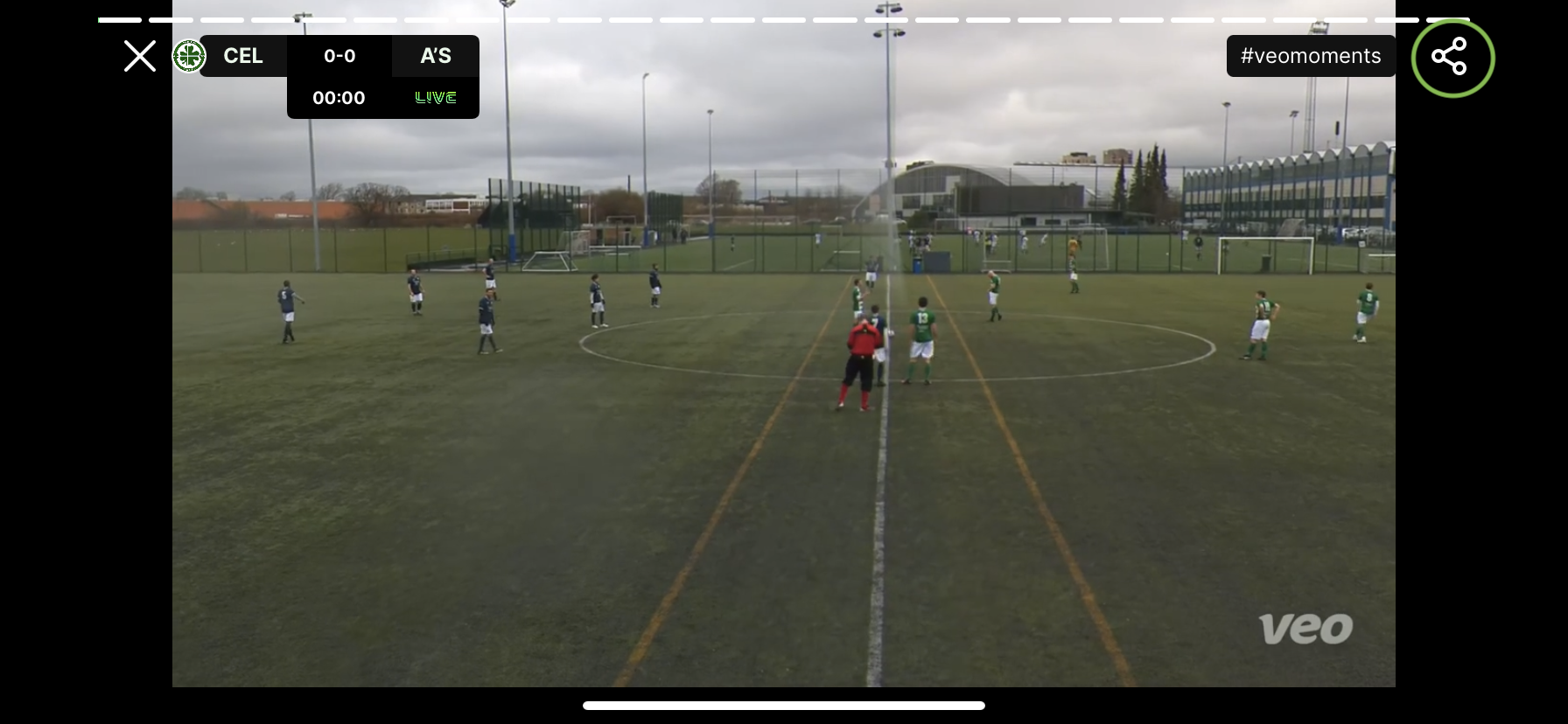 In the top right corner, you will see the share icon.
When someone opens the link, it will take them directly to the particular Moment within the reel.
Moments can be watched both in Live matches or on demand in previously live matches.