In this article, you will learn how to share your Player Profile with recruiters or anyone of your choosing.
---
Requirements: Player Profile is available for users with a player role only.
Once you are happy with all the highlights, abilities, and information you have added to your Player Profile, it's time to share it with recruiters, family, or friends.
To share your Player Profile, follow these steps:
1. Open your player profile from your Veo account. Go to Copy Profile Link in the top right corner.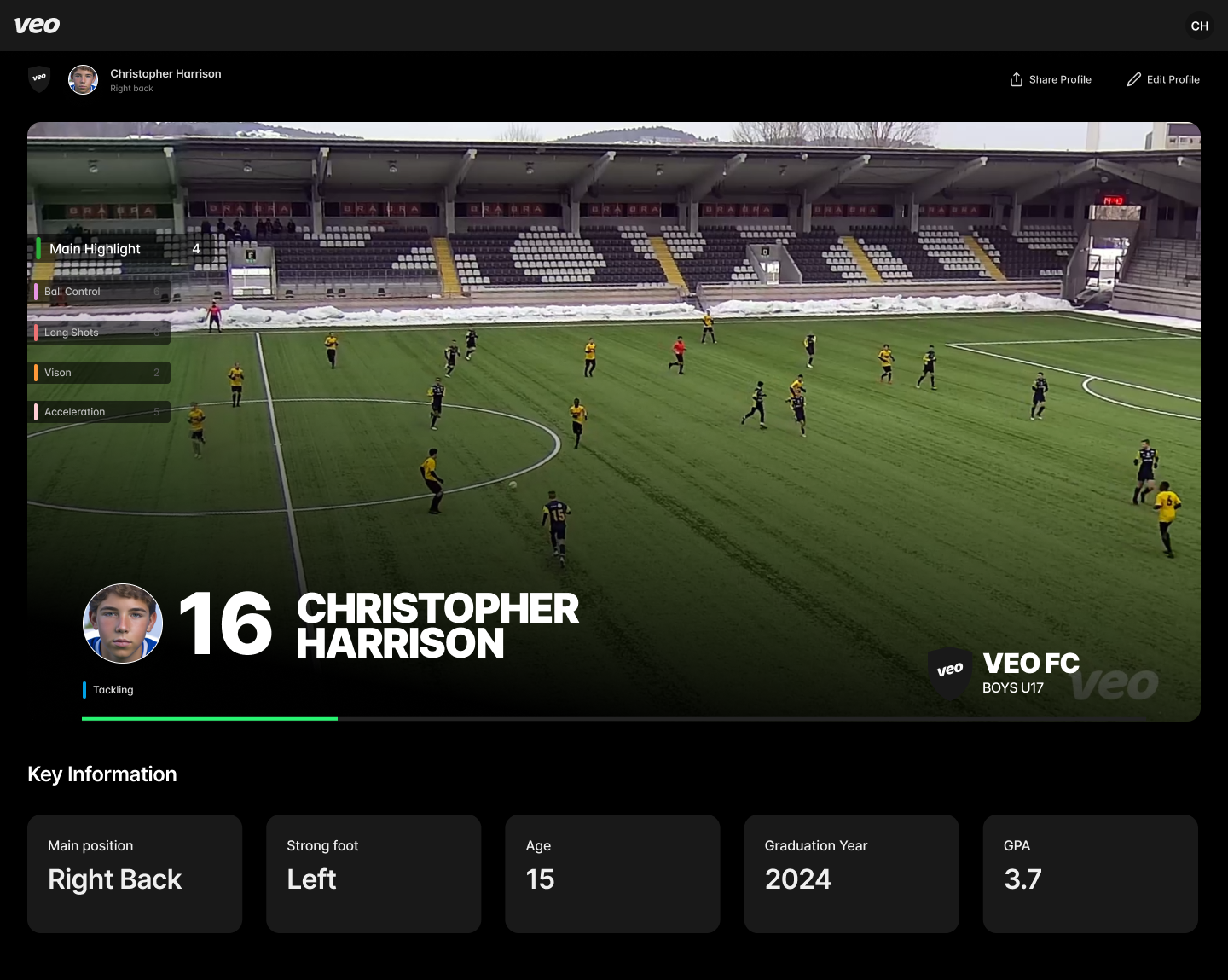 2. You will see the following message:

Now you can paste and share the link with anyone you want.
The coolest thing about sharing your profile is that you only need to worry about sharing one link for all your great moments. Even if you continue adding new highlights after sharing your profile, the link remains the same, saving you the trouble of updating it every time you make an addition.
We do recommend letting recruiters know when you add new highlights so they don't miss anything.
Before sharing your profile, make sure that:
You have added all your key information to your profile.
You have added all the highlights you want in the correct abilities.
You have personalized your profile's URL from Edit profile --> Profile information.
You can share your profile as many times as you want with recruiters, family, friends, or even on social media.