This article shows you all you need to know about Pass location and how to use it.
---
Requirements: Veo Analytics add-on subscription.
Help your team understand where it feels most/least comfortable passing and areas for improvement with our Pass Location map.
Powered by Veo AI, it automatically shows where successful passes happened for each team broken down by pitch location.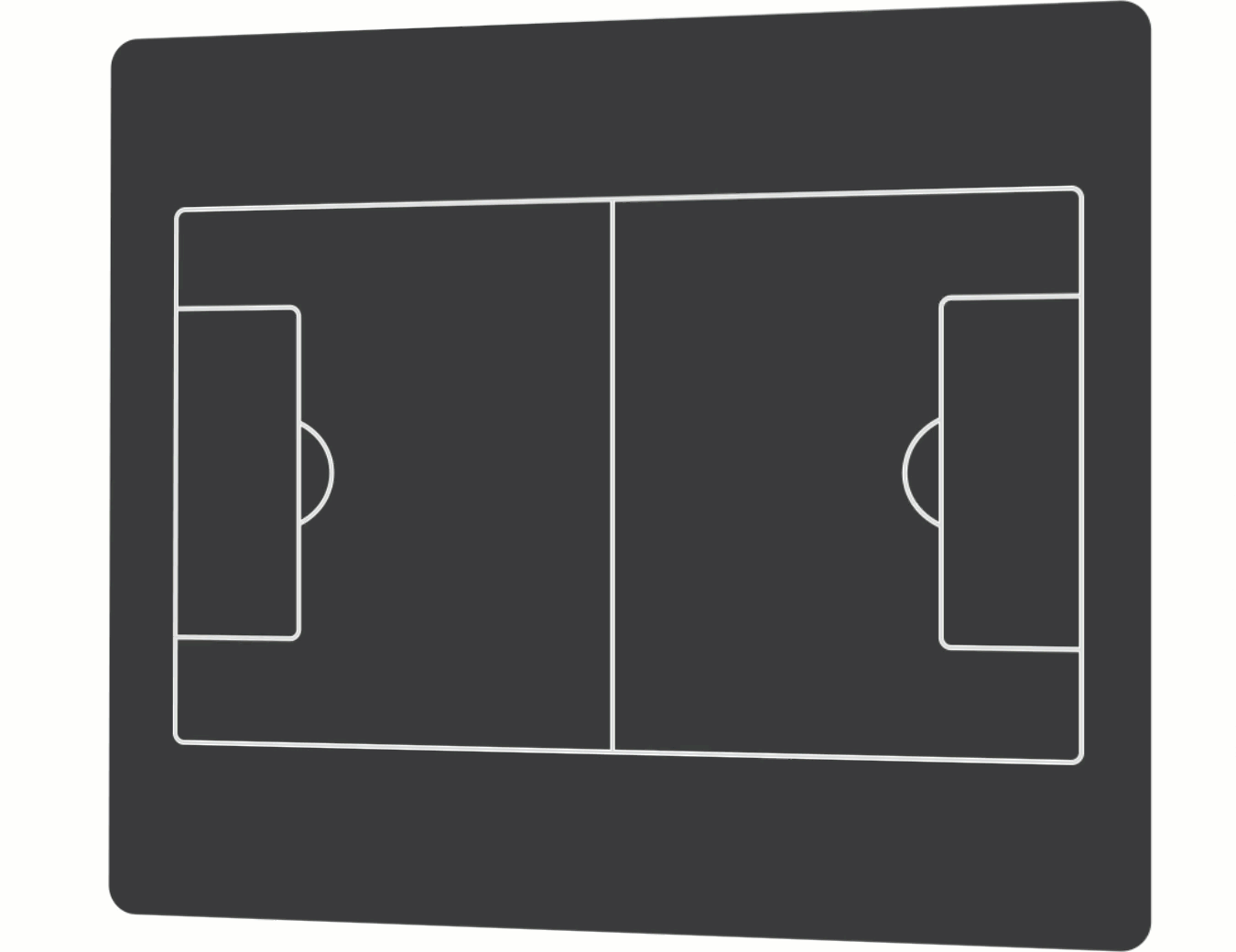 Confirmed periods and sides of the pitch are essential for Pass Location to work.
Learn how to do it here
How to confirm sides and periods for Veo Analytics
You will find the Pass location inside the Analytics section.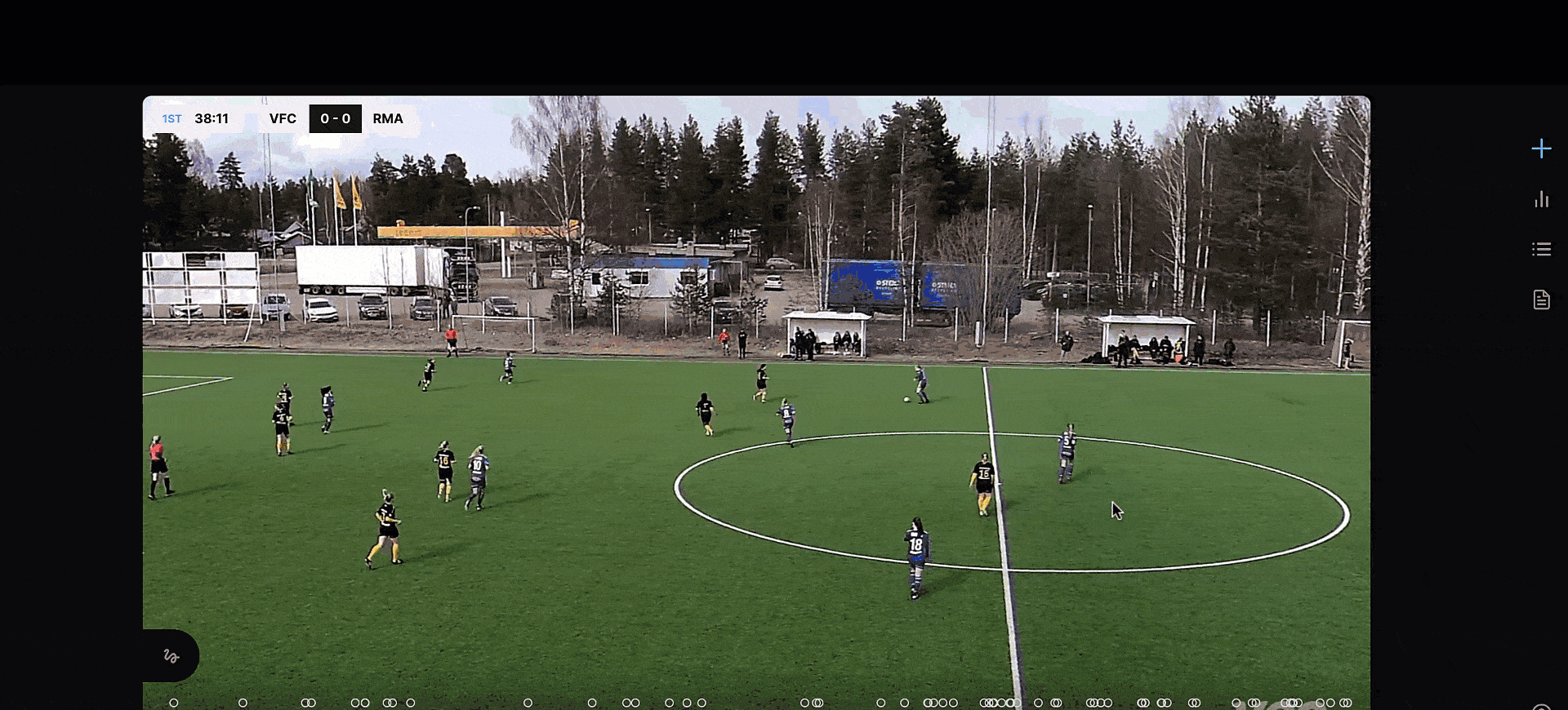 From the Pass location menu, you can select the match period and team you want to see.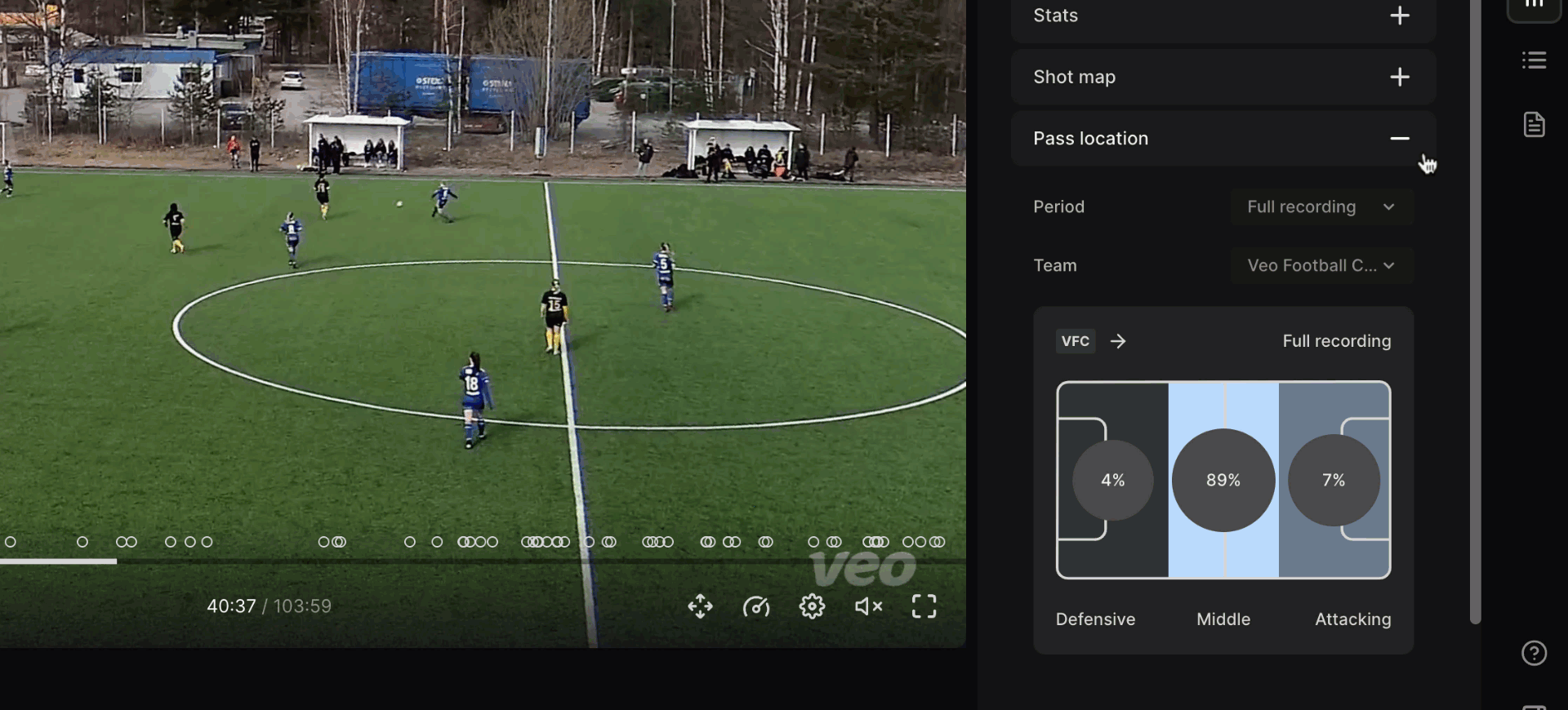 Pass location is available on desktop and mobile.