This article shows you all you need to know about Shot map and how to use it.
---
Requirements: Veo Analytics add-on subscription.
Where your players shoot from matters a lot; with our Shot map, you can now provide visual examples of why it may be better to look for the pass rather than go for the 25-yard screamer.
Powered by Veo AI, it automatically shows where shots happened for each team and which of them were goals.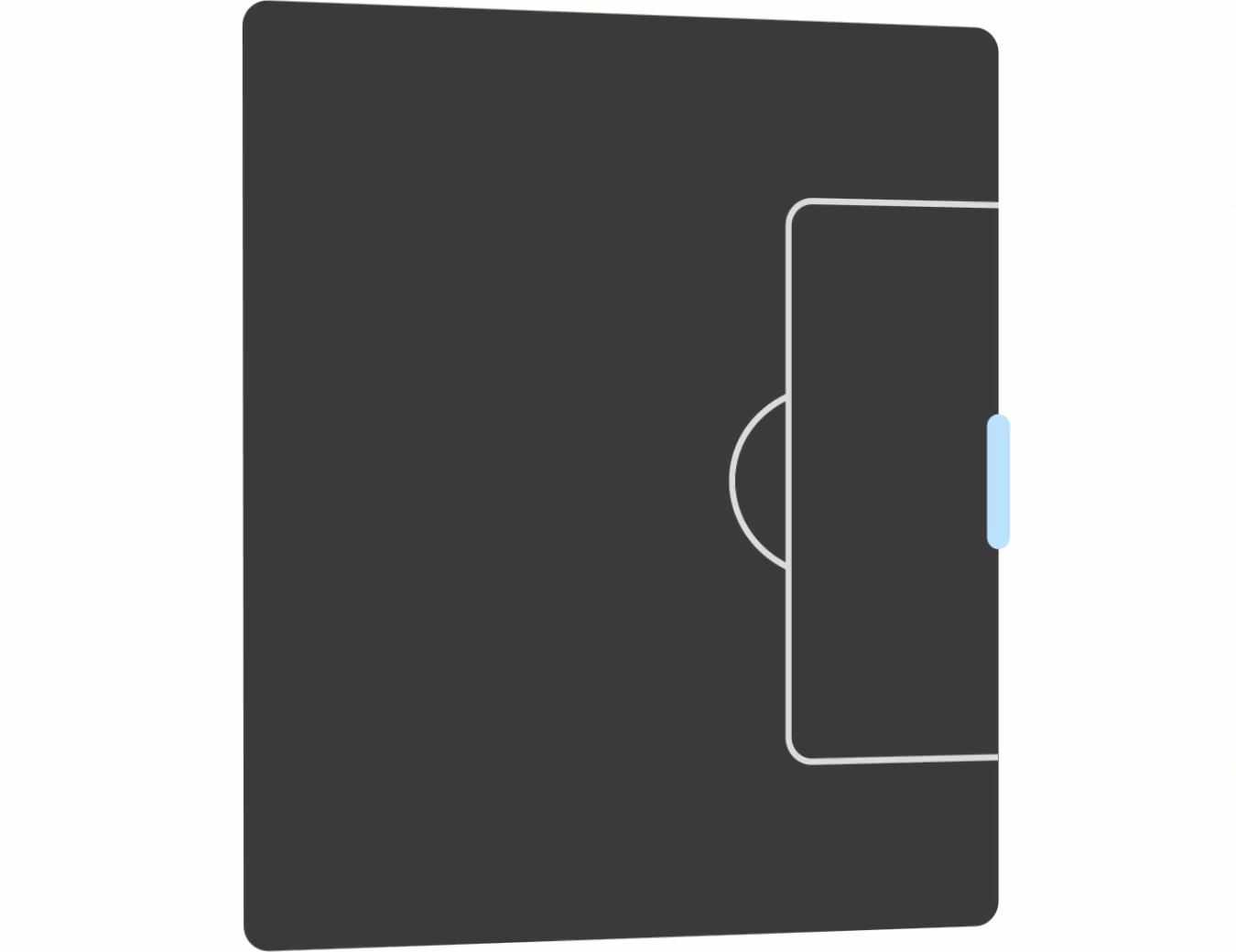 Confirmed periods and sides of the pitch are essential for Shot map to work.
Learn how to do it here
How to confirm sides and periods for Veo Analytics
You will find the Shot map inside the Analytics section.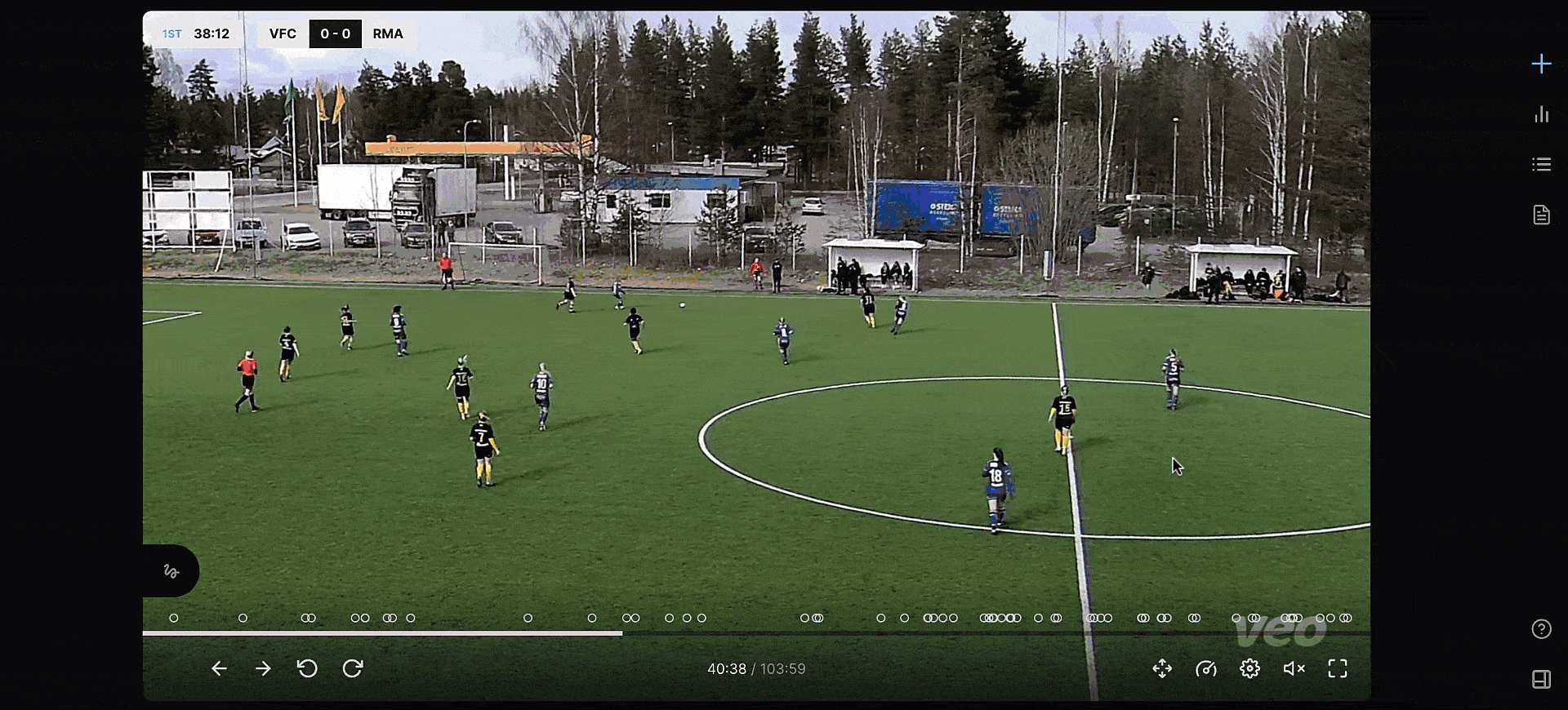 From the heatmap menu, you can select the match period and team you want to see.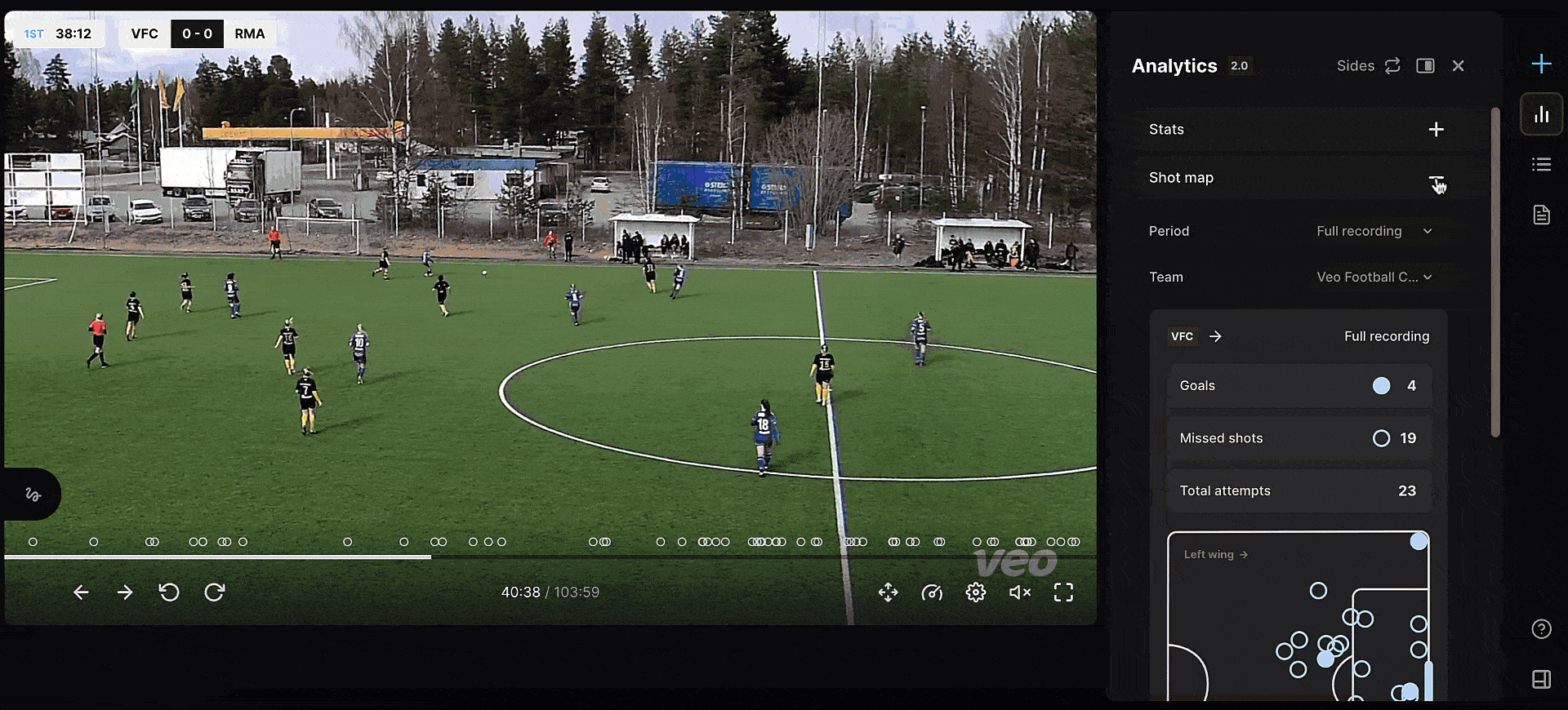 With Shot map, you will be able to see the number of goals, missed shots, total attempts, and conversion rate.
Shot map is available on desktop and mobile.