This article shows you all you need to know about Match momentum and how to use it.
---
Requirements: Veo Analytics add-on subscription.
The match momentum chart allows you to navigate your game from a different perspective. It helps you get an overview of situations in the game where you are attacking or when you're being pushed back by the opponent.
In other words, it is a visualization of your team's struggle for domination.
You will find the match momentum graph inside the timeline below the video.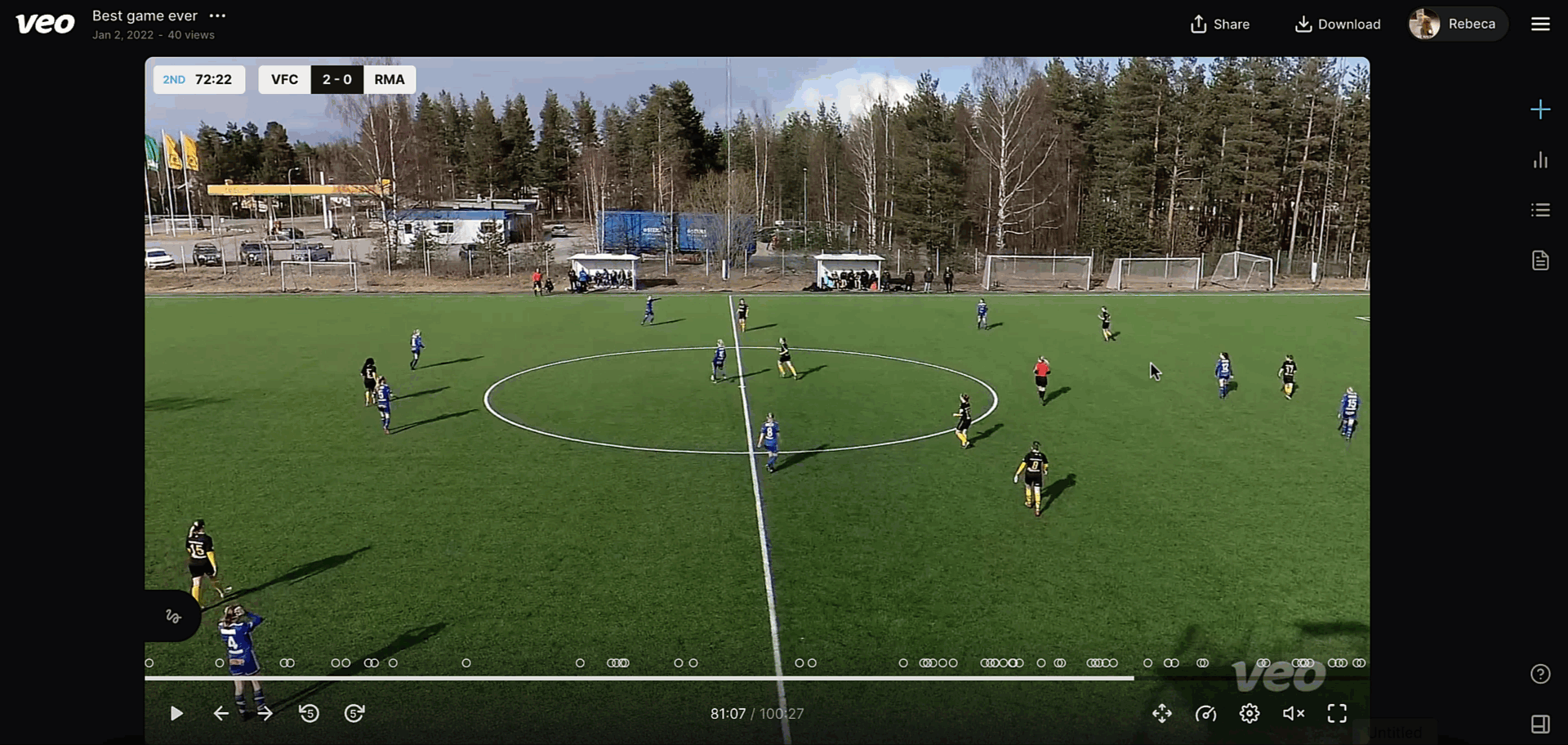 The graph can be turned off and on from the customize timeline option
Match momentum is not available on mobile.