Check this article if you are having problems using the Producer Panel on your Live games.
---
Find below some issues you might experience when controlling the Producer Panel on Veo Live
1. I made a mistake; can I fix it?
Yes, the updates can be removed, and you can start again by tapping the Reset button. Currently, the Reset button wipes all the events for the clock and the scores, which means everything has to be done again. You could correct the clock or score once the match is over if you prefer.
2. The Live stream disconnected; what should I do with the Producer Panel?
If the stream drops and gets disconnected, you will see the following image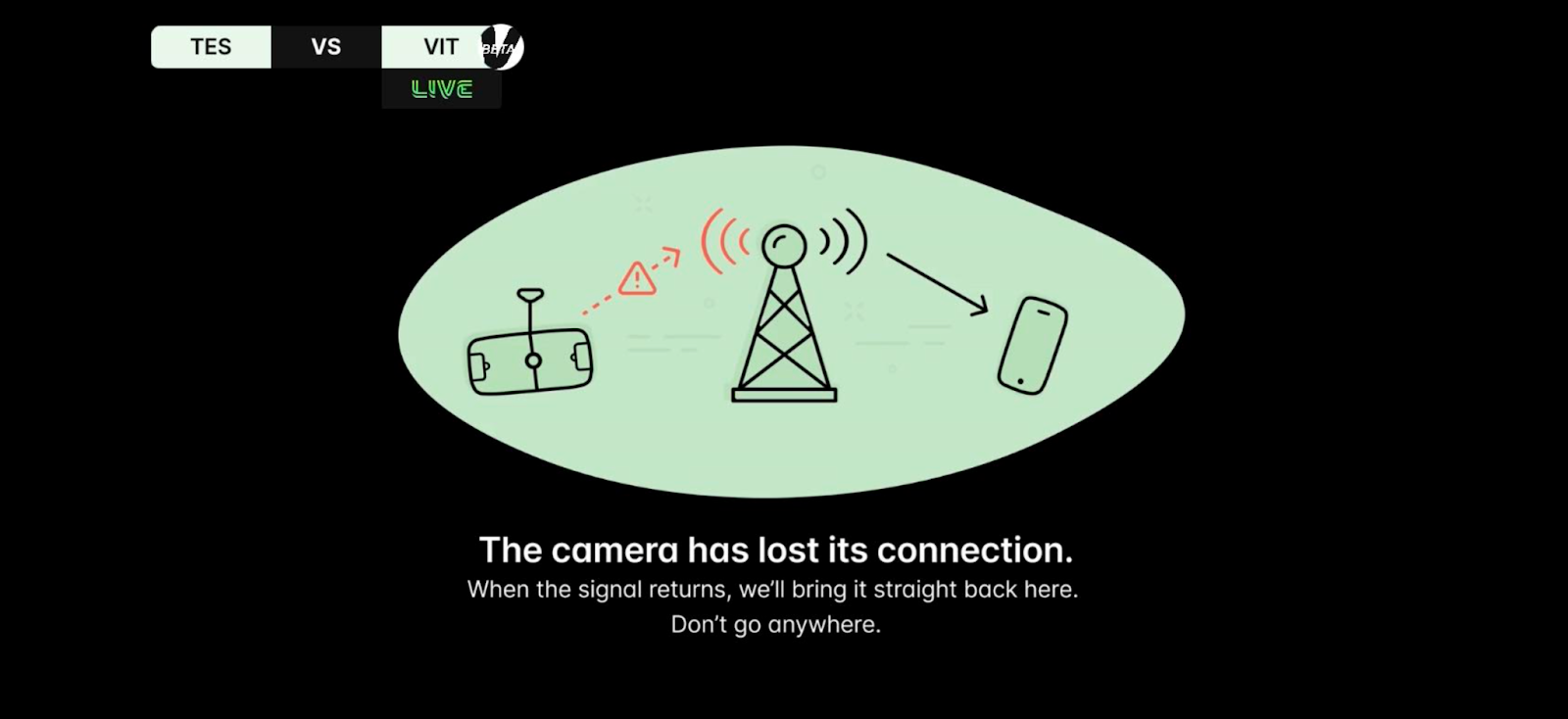 If the disconnect is less than 5 mins, it will come back to the same stream with no gaps in the time, and so the clock and scoreboard will still be running as they were before. If while the Live stream was disconnected, there was a goal, remember to update it on the Producer Panel.
If the live stream is disconnected for more than 5 minutes and then gets reconnected, the live stream will go back to the same stream, but it will be considered a new stream. In this case, we recommend tapping on the Reset button in the Producer Panel and then updating the clock and scores to what they should be at the reconnection time.
A quick example: Let's say the Live stream disconnected after 15 minutes of kickoff, and the score was 1-1. After 10 minutes, the Live stream reconnected.
Using the example above, Reset and start the clock from 25 mins and set the score to 1-1.
We have found that most of the streams disconnects we experience are due to people using mobile phones as hotspots and walking away from their cameras. Remember to keep a close distance if you're using your phone as a hotspot to Live stream with Veo Cam 2.
3. I'm casting my match, but I can't see the overlays; what should I do?
Currently, it's not possible to show the overlays when casting the Live stream to a bigger screen. If you are casting via Airplay/screen mirroring, you will see the Producer Panel on your phone screen but not on the second screen. With Chromecast, overlays will not show up on your phone screen or the second screen.
4. I found the match, but I don't see the Producer Panel.
Make sure you have the latest version of the Veo Live app and the Veo Camera app. Check this article to find the latest versions Software updates
Also, make sure you have Admin permission on your Veo account.
Want to give us some feedback about the Producer Panel?
If you have any feedback on the Producer Panel or anything about the Veo Live app in general, please provide it in the app via the Profile screen and Suggest Ideas 💡